Initial Status Conference Scheduled in MDL for Proton Pump Inhibitor Kidney Cases
August 18, 2017
By: Austin Kirk
Lawyers will meet first the time next month with the U.S. District Judge recently appointed to preside over all federal Nexium lawsuits, Prilosec lawsuits and other claims involving kidney problems associated with proton pump inhibitors (PPI). 
There are currently about 200 product liability cases pending throughout the federal court system against AstraZeneca, Pfizer, Teva Pharmaceuticals and other heartburn drug manufacturers, each raising similar allegations that users were not adequately warned that the medications may lead to the development of chronic kidney disease, kidney failure, acute kidney injury, acute interstitial nephritis and other complications.
Given the similar questions of fact and law raised in the complaints, the U.S. Judicial Panel on Multidistrict Litigation (JPML) decided earlier this month to established consolidated pretrial proceedings, centralizing all pending and future cases before U.S. District Judge Claire C. Cecchi in the District of New Jersey to reduce duplicative discovery, avoid contradictor pretrial rulings and serve the convenience of the parties, witnesses and the courts.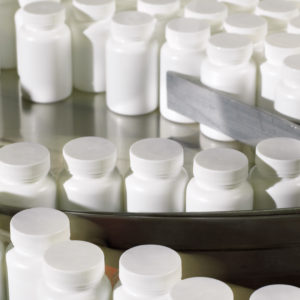 As the procedural first step in this new federal multidistrict litigation (MDL), Judge Cecci issued an order this week that indicates an Initial Case Management Conference will be held on September 12. Lawyers involved in the cases have been ordered to submit a joint agenda by September 8, which should include discussions about plaintiff fact sheets, enabling orders, privilege, preservation, ESI issues, and discovery, as well as a suggested schedule for the coordinated pretrial proceedings in the MDL.
Judge Cecci indicates that the report should also list all related actions pending in state or federal courts, as well as the current status of each case; and brief written statements indicating the parties' understanding of the facts and critical legal issues in the litigation.
Proton pump inhibitors are among the most widely recognized brand-name medications on the market in the United States, which are used by millions of Americans for treatment of acid reflux and heartburn. The class includes Nexium, Prilosec, Prevacid, Protonix, Dexilant and others.
Due to the failure to warn about any serious kidney side effects, the medications are widely assumed to be safe, and many users stay on the drugs for years, with little effort to reduce the need for the heartburn treatments. However, several studies in recent years suggest that PPIs may increase the risk of acute kidney injury, acute interstitial nephritis, chronic kidney disease, renal failure and other complications.
Each of the lawsuits indicate that users and the medical community were provided inadequate warnings about risks associated with PPIs.
As heartburn drug injury lawyers continue to review and file cases in the coming months and years, it is expected that thousands of cases will eventually be centralized before Judge Cecci.
"*" indicates required fields