Pradaxa Bellwether Lawsuits Selected for First Trial Dates in MDL
January 24, 2014
By: Austin Kirk
Four Pradaxa lawsuits have been selected for early trial dates in the federal multidistrict litigation (MDL), which are scheduled to begin in the second half of this year.
There are currently about 2,000 product liability lawsuits pending in the federal court system against Boehringer Ingelheim, which all involve similar allegations that side effects of Pradaxa caused users of the anticoagulant to suffer severe and sometimes fatal bleeding problems.
Since August 2012, the federal Pradaxa litigation has been consolidated as part of an MDL, which is centralized before U.S. District Judge David R. Herndon in the Southern District of Illinois to reduce duplicative discovery, avoid conflicting rulings from different judges and to serve the convenience of the parties, witnesses and the courts.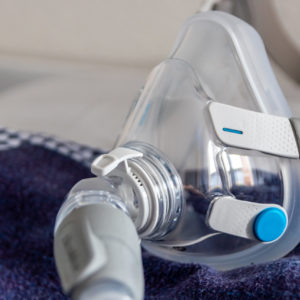 Did You Know?
Millions of Philips CPAP Machines Recalled
Philips DreamStation, CPAP and BiPAP machines sold in recent years may pose a risk of cancer, lung damage and other injuries.
Learn More
As part of the coordinated management of the cases, Judge Herndon has scheduled a series of early trial dates in the Pradaxa MDL, known as bellwether cases. These trials are set to begin between August 2014 and February 2015, with the outcomes designed to help the parties gauge how juries are likely respond to certain evidence and testimony that may be repeated throughout a large number of cases.
In a Case Management Order (PDF) issued January 23, Judge Herndon identified four specific cases that will go forward for these Pradaxa bellwether trials. The first two trials will involve Pradaxa wrongful death lawsuits, where plaintiffs suffered fatal injuries as a result of uncontrollable bleeding.
The first trial is set to begin on August 11, 2014, involving a complaint (PDF) brought by Suzanne Mackiewicz on behalf of her father, Malachy Higgins, with a trial set to begin on November 3, 2014, involving a complaint (PDF) filed by Nancy Kohn on behalf of her deceased husband, Ronald. Both cases involve men who suffered fatal bleeding complications while taking Pradaxa, alleging that Boehringer Ingelheim overstated the safety and effectiveness of the medication and that the drug maker should have warned doctors that there was no conventional way to stop Pradaxa bleeding.
The third Pradaxa bellwether trial is scheduled to begin on January 5, 2015, involving a complaint (PDF) filed by Georgia Primus, who was hospitalized for six days after experiencing excessive upper gastrointestinal bleeding, which has left her needing lifelong medical treatment. The fourth bellwether trial will begin on February 6, 2015, involving a complaint (PDF) brought by Helen Jean and John Edward Hawkins, which also involves an upper gastrointestinal bleed that was allegedly caused by Pradaxa use.
Pradaxa Bleeding Concerns
Pradadxa (dabigatran) is a relatively new anticoagulant therapy that was approved by the FDA in October 2010. It was the first member of a new class of medications that are promoted as superior alternatives to warfarin, also known by the brand name Coumadin, for stroke prevention. However, shortly after its introduction, Pradaxa began to rack up a record number of adverse event reports after patients experienced uncontrolled bleeding events.
Warfarin, sold under the brand name Coumadin, has been the go-to anticoagulant for decades. While Pradaxa does require less monitoring, concerns have emerged about the lack of an effective reversal agent to stop the blood thinning effects of the medication.
Unlike warfarin, which can be quickly reversed with a dose of vitamin K and plasma, there is no available reversal agent for Pradaxa. While some studies have shown that the chances of bleeding may be about the same with the two drugs, evidence continues to emerge highlighting how Pradaxa bleeding problems may pose a more serious risk, since hemorrhages are typically harder to stop.
During the first full year the drug was on the market in the United States, the Institute for Safe Medication Practices (ISMP) found that adverse event reports involving Pradaxa problems surpassed all other medications regularly monitored by the group. FDA received at least 3,781 reports involving serious injuries associated with the use of Pradaxa during 2011, including 2,367 reports of hemorrhage and 542 patient deaths.
All of the claims pending throughout the federal court system involve similar allegations and the outcomes of the early bellwether trials may influence Pradaxa settlement negotiations in a number of other cases.
Pradaxa Litigation Discovery Issues
When the Pradaxa litigation was centralized before Judge Herndon, an aggressive pretrial schedule was established in an attempt to move the cases toward an "expeditious resolution" for the factual allegations, which was designed to benefit both plaintiffs and the drug maker.
As a result of their bad faith conduct during the discovery phase of the litigation, Judge Herndon has already ordered Boehringer Ingelheim to pay nearly $1 million in sanctions for failure to preserve evidence critical to the cases and for providing what were described as highly dubious excuses. Juries in the bellwether cases may be told about the company's behavior and to weigh the failure to preserve evidence in their deliberations.
In another Case Management Order (PDF) issued January 23, Judge Herndon denied a motion for protective order filed by Boehringer Ingelheim, which sought to prevent plaintiffs from calling Dr. Andreas Barner to testify during the cases. Barner is the Chairman of the Board of Managing Directors of Boehringer Ingelheim, and was the head of research and development. The company tried to shield him from testifying by saying it was overly expensive due to his key position in the company and that plaintiffs could get the information they needed elsewhere. However, Judge Herndon points out that the company itself touts Barner as being a "hands on" director with research background and having unique insight into its products.
While he denied the company's request to protect Barner from being called to testify, Judge Herndon did grant another request to prevent the testimony of Allan Hillgrove, another board member, agreeing that plaintiffs could get anything he would have said on the stand from someone else.
"*" indicates required fields