Paragard IUD Lawsuit Dismissed on Summary Judgment
February 25, 2019
By: Irvin Jackson
A federal judge has granted a motion for summary judgment in a Paragard lawsuit filed in 2016, indicating that the manufacturer of the copper intrauterine device (IUD) provided adequate warnings, and that the plaintiff failed to establish that her doctor would have chosen another form of birth control if other risk information had been provided. 
Stephanie Ideus filed the complaint (PDF) against Teva Pharmaceuticals, alleging that a ParaGard IUD failed when she went to have it removed, causing the device to break and pieces to embed in her uterine wall. As a result of the complications, she required surgical removal in 2016.
ParaGard is a copper IUD, where a T-shaped plastic frame is wrapped with copper wire coils, which are designed to produce an inflammatory reaction in the uterus that is toxic to sperm. The device is supposed to remain in place for up to 10 years, providing protection against pregnancy.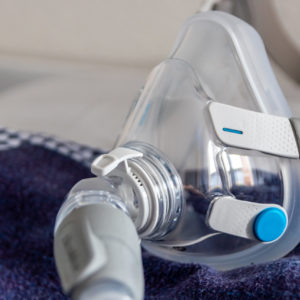 Did You Know?
Millions of Philips CPAP Machines Recalled
Philips DreamStation, CPAP and BiPAP machines sold in recent years may pose a risk of cancer, lung damage and other injuries.
Learn More
Ideus's lawsuit alleged that Teva failed to provide adequate warning about the risks of the ParaGard breaking and potentially perforating the uterus. The lawsuit claimed she would not have gotten the implant, and her physician would not have recommended it, had the warnings adequately described risk information that was known to the manufacturer.
In a memorandum and order (PDF) issued on February 19 by Chief U.S. District Judge John Gerrard, a motion for summary judgment filed by Teva Pharmaceuticals was granted, resulting in dismissal of the case.
"(T)he package insert expressly warned about the possibility of breakage, embedment, and the difficulties of removing ParaGard, making the warning adequate as a matter of law," the judgment indicates. "A warning is adequate if it accurately and unambiguously coveys the scope and nature of the risk to the prescribing physician."
Only one day later, Ideus filed an appeal (PDF) of the ruling, in an attempt to restore her ability to pursue damages from the manufacturer.
Ideus's case was one of several Paragard IUD lawsuits filed in recent years. However, far more complaints were filed over problems with the Mirena IUD, which is a competing birth control implant manufactured and sold by Bayer.
Thousands of Mirena lawsuits were filed over problems where the levonorgestrel-releasing implant migrated out of position or perforated the uterine wall, raising similar allegations that the manufacturer withheld important safety warnings from women and doctors.
In August 2016, a federal judge granted summary judgment in the Mirena migration and perforation injury litigation, resulting in the dismissal of all claims. However, during the appeal process the parties reached a global settlement to resolve the cases.
Danyel

February 11, 2020 at 3:56 am

I had the paragard inserted 3 years ago. I became very sick and had horrible pelvic that resulted in an ER visit. I had an ectopic pregnancy that resulted in emergency surgery and loss of a fallopian tube. I am now unable to participate normal activities, and have enormous hospital bills.

katherine

January 10, 2020 at 11:27 pm

I had the IUD placed in march 2017, I went to my gyno 2 days ago to get it removed since the T was hurting my partner when we had intercourse. The removal was not a success because a piece was left in my cervix. I went to a 2nd appointment and went through so much pain for them to locate the piece and at the end they could not remove it. I'm so upset. I did not know this was possible. I'm afraid a[Show More]I had the IUD placed in march 2017, I went to my gyno 2 days ago to get it removed since the T was hurting my partner when we had intercourse. The removal was not a success because a piece was left in my cervix. I went to a 2nd appointment and went through so much pain for them to locate the piece and at the end they could not remove it. I'm so upset. I did not know this was possible. I'm afraid and now I have to go to a hospital and get it removed. Which I dont know what procedures they will be doing on me. :(

Cynthia

January 7, 2020 at 8:54 pm

Hara IUD put in 3 months ago and I been going to the hospital because I been bleeding for 3 months and serious pain and no hospital one it's a take it out so they they thit a sonogram and they saw that they put it in brong wrong can you please contact me at 15189549496 thank you
"*" indicates required fields