FDA Issues Warning About False Pre-Natal Screening Test Results
April 20, 2022
By: Irvin Jackson
Federal health officials are urging expecting mothers to exercise caution when considering the results of prenatal screening tests for genetic abnormalities..
In a safety communication issued on April 19, the FDA warned pregnant women and expecting parents about the risk of inaccurate results from genetic prenatal screening assessments, indicating that results should be interpreted with the help of a genetic counselor before making crucial family planning decisions.
The prenatal screening evaluations, often called non-invasive prenatal screening (NIPS) tests and noninvasive prenatal testing (NIPT), are genetic assessments that can provide information about the possibility of certain genetic abnormalities that can lead to a child being born with a serious health condition.
While healthcare providers frequently use the screening tests, they are not approved, authorized or cleared by the FDA, and do not carry the same authority or weight of full pregnancy genetic screenings done via invasive testing, such amniocentesis.
Furthermore, the accuracy and performance of the assessments have not been evaluated by the FDA, and in many cases the tests are costly.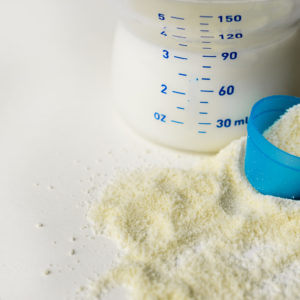 A recent study found many companies misrepresent the effectiveness of prenatal tests in patient brochures. Nearly 60% said the doctor could explain the test fully, despite most medical professionals not having the ability to adequately communicate what the results mean and that they are preliminary and require follow-up with a trained genetic specialist.
The FDA warns that the assessments can give false results, such as reporting a genetic abnormality when the fetus does not actually have one. This can lead a parent to make a decision based on false information, including aborting the fetus.
These tests are also not approved diagnostic exams, the FDA warns. Patients should simply see them as screenings to determine if further testing may be needed.
The FDA is aware of reports that patients and doctors have made critical decisions based on results from the tests without conducting additional confirmatory testing. Some pregnant women ended pregnancies based on the results.
The safety communication urges patients to consult a genetic counselor, not just their doctor, about the results and consider undergoing more definitive testing, which may include invasive testing such as amniocentesis or chorionic villous sampling. Both carry a small risk of miscarriage.
Healthcare providers should be aware of the risks and limitations and not use the results from the tests alone to diagnose chromosomal genetic abnormalities or disorders, according to the warning.
Patients should also make sure they understand that a positive result may mean the fetus has a higher risk of genetic abnormality, but does not mean a definitive diagnosis. A negative result means the fetus has a lower risk but does not rule out the possibility of genetic abnormality.
"The FDA will continue to closely monitor safety issues around the use of NIPS tests and is committed to protecting public health," the safety communication states. "The FDA will keep the public informed if significant new information becomes available."
"*" indicates required fields