Preeclampsia Linked to Increased Heart Disease and Stroke Risk in Offspring
December 01, 2022
By: Martha Garcia
Infants born to mothers who suffer from preeclampsia during pregnancy may face an increased risk of having a stroke or heart attack as a teen or later in life, according to the findings of a new study.
Using data from millions of births, Scandinavian researchers from various medical institutions conducted a multinational population-based study involving data from Danish, Finnish, and Swedish national registries. This included births from 1973–2016 in Denmark, 1987–2014 in Finland, and 1973–2014 in Sweden.
According to findings published in the medical journal em>JAMA Network Open on November 15, children who were born to mothers who had preeclampsia during pregnancy were 33% more likely to suffer ischemia heart disease. They also had a 34% increased risk of having a stroke during childhood and young adulthood. The risk of heart problems persisted well into adulthood.
The study included 8.5 million births in Denmark, 1.6 million in Finland, and 4.1 million from Sweden. Overall, 2% of infants were exposed to maternal preeclampsia during pregnancy. Of those, 0.1% were diagnosed with ischemic heart disease (IHD) later in life and 0.1% were diagnosed with stroke during follow-up.
Preeclampsia Health Risks
Preeclampsia is a life-threatening condition for pregnant women if not treated early, potentially leading to seizures and strokes. It is often preceded by high blood pressure, diabetes, and kidney disease. It is also the leading cause of pregnancy-related death worldwide, largely because hospitals are unprepared to treat the condition.
One in 12 women in the United States have high blood pressure during pregnancy and 1 in 25 women will develop preeclampsia. It is a pervasive problem in the U.S. In fact, one-third of pregnancy-related deaths in the U.S. are linked to hypertensive disorders.
Children born to mothers who underwent severe forms of preeclampsia faced an even higher risk of suffering stroke and heart disease.
The association between preeclampsia and heart conditions was not fully explained by preterm or being small for gestational age (SGA) at birth. The child's risk was also more pronounced if their mother developed the condition later in pregnancy, compared to those who developed it earlier.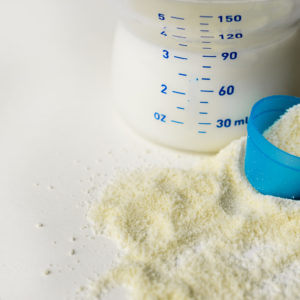 Prior research suggests a link between preeclampsia and assisted reproductive technology such as in vitro fertilization. In this case, the risk was much higher among those using frozen embryos compared to fresh embryos.
Another study published earlier this year indicated women at risk for preeclampsia may benefit from taking a daily low-dose aspirin to help prevent the potentially life-threatening condition. In fact, more than 86% of pregnant women may benefit from being on a daily regimen of aspirin.
Cardiovascular diseases are responsible for one-third of deaths globally. Among cardiovascular diseases, ischemic heart disease and stroke are the two primary causes of death and rates of both are increasing among younger patients.
"Results of this study suggest that offspring born to individuals with preeclampsia had increased IHD and stroke risk that were not fully explained by preterm or SGA birth, and that the associated risks for stroke were higher for severe forms of preeclampsia," the researchers concluded.
"*" indicates required fields