Pregnancy Use of Antibiotics Linked To Increased Risk of Miscarriage: Study
May 03, 2017
By: Martha Garcia
Use of certain antibiotics during early pregnancy may increase the risk of women suffering a miscarriage, according to the findings of new research. 
In a study published this month in the Canadian Medical Association Journal, researchers indicate that women prescribed several different types of antibiotics may face up to a 10% increased risk of miscarriage
Prior studies have linked some antibiotics to miscarriages or spontaneous abortion during pregnancy. However, the evidence of antibiotic fetal safety has not been established for many popular classes of antibiotics.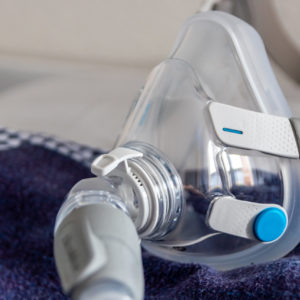 Did You Know?
Millions of Philips CPAP Machines Recalled
Philips DreamStation, CPAP and BiPAP machines sold in recent years may pose a risk of cancer, lung damage and other injuries.
Learn More
Canadian researchers focused on the safety of antibiotics used during pregnancy as part of the Quebec Pregnancy Cohort, conducted from 1998 to 2009. It included more than 87,000 pregnancies and 8,700 cases of miscarriage, most at 14 weeks of pregnancy.
The study used 10 control pregnancies per case, randomly selected and matched by gestational age and year of pregnancy. Patients were ages 15 to 45. Researchers excluded planned abortions and pregnancies exposed to fetotoxic drugs that could have caused miscarriage.
Patients who took macrolides, metronidazole, sulfonamides, tetracyclines, or quinolones had a 9% to 10% increased risk of miscarriage during early pregnancy.
Macrolides, which include popular drugs like Biaxin and Zithromax, are prescribed when a patient can't use penicillin. They are often used to treat strep throat or other pneumococcal infections. Metronidazole are sold under brand names Garamycin and Kantrex, and are used for vaginal and respiratory tract infections. Sulfonamides are used to treat urinary tract infections, ear infections and bronchitis. They are sold under brand names Bactrim, Septra and Cotrim.  Tetracyclines are often prescribed for bacterial infections, like chlamydia and gonorrhea. Concern regarding  birth defects is wide spread. They are sold under brand names Terramycin, Tetracon and Alodox.
Quinolone antibiotics are also associated with increased risk of spontaneous abortion in other studies. They are commonly prescribed for unitary tract infections and sinus infections. They are sold under brand names Cipro, Floxin and Levaquin.
Researchers said that the overall antibiotic risk of miscarriage is small. However, women who miscarried after taking antibiotics were often older, living alone and had multiple health issues and infections.
The study also indicated more frequently prescribed antibiotics, like penicillin, sold as Amoxil and Ampicillin, and nitrofurantoin, sold as macrodantin, did not increase the risk of miscarriage. In fact, nitrofurantoin, which is used to treat urinary tract infections, can decrease the risk of miscarriage.
Researchers raised concerns that many women used certain types of antibiotics during their pregnancies considered dangerous, like tetracycline and quinolone. These are not commonly prescribed during pregnancy. That may indicate the early pregnancies were missed by the doctors when they prescribed the medications to the patients.
In addition, a recent study by researchers from the U.K. found that macrolides, like Zithromax, could increase the risk of cerebral palsy and epilepsy. Those findings were published in March, warning that the antibiotics could increase the risk of cerebral palsy and epilepsy by nearly 80%.
"*" indicates required fields