Pregnancy Complications May Be Predicted Better Among Older Mothers, Study Suggests
November 12, 2021
By: Martha Garcia
Doctors may be able to better predict which older mothers will face serious pregnancy complications by evaluating oxidative stress and placental growth factors, according to the findings of a new study.
Women over the age of 35 typically experience greater risks of complications during pregnancy, such as stillbirth, low birth weight infants and preterm birth. By measuring certain factors in the placenta before birth, researchers indicate that a more accurate prediction can be made about who will suffer complications, allowing doctors to plan ahead to help prevent or treat those conditions.
In findings published October 20, in the journal BMC Pregnancy Childbirth, researchers at the University of Manchester and Saint Mary's Hospital in the UK used data from the Manchester Advanced Maternal Age Study, a multi-center study of 528 mothers across six UK hospitals from March 2012 to October 2014. The study focused on serious complications faced by pregnant mothers both younger and older than 35 years. They also focused on monitoring oxidative stress, placental dysfunction and inflammation in older women.
The participants were divided into three age groups for comparison: 10-30 years old, 35-39 years old, and over 40 years old. Demographic and medical data were collected along with blood samples at 28- and 36-weeks pregnancy. Researchers were attempting to determine if biomarkers could accurately predict certain complications, including small birth size, poor fetal growth, stillbirth, Neonatal Intensive Care Unit admission, preterm birth earlier than 37 weeks, or Apgar score less than 7 at five minutes.
These types of complications could endanger both the mother and child. Preterm birth children, for example, face a much higher risk of necrotizing enterocolitis (NEC); a devastating disease that mostly impacts premature infants, where the wall of the intestine is invaded by bacteria, leading destruction of the bowel and often requiring emergency surgery while the baby is still in the NICU.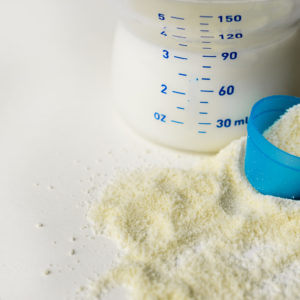 According to the findings, if a mother smoked her risk of suffering complications was much higher, regardless of age. However, women over 35 who smoked had four times the risk of suffering adverse pregnancy outcomes. That risk decreased to just twice the risk for former smokers.
The research also showed that levels of placental growth factor and antioxidant capacity helped to accurately predict pregnancy risks in women older than 35. Placental growth factor is a protein produced in the placenta when it is functioning optimally. Antioxidant capacity can show if cells in the placenta are degenerating or inflamed.
By measuring placental growth factor, researchers could predict negative pregnancy complications with 74% accuracy. Using antioxidant capacity gave accurate predictions 69% of the time.
The research also indicated women who had a prior successful pregnancy were also protected against future complications. They suffered about half the risk of pregnancy complications compared to women in their first pregnancies.
Prior research has shown placentas of women over 35 have more abnormalities and changes in function. The findings of this study may help doctors properly plan and treat mothers by accurately predicting an older mother's risk, the researchers concluded. Doctors can offer necessary medical treatment to those who may need it and avoid unnecessary treatment for those who have a lower risk.
"This study identified alterations in circulating inflammatory and oxidative stress markers in older women with adverse outcome providing preliminary evidence of mechanistic links," wrote study authors. "Further, larger studies are required to determine if these markers can be developed into a predictive model of an individual older woman's risk of adverse pregnancy outcome, enabling a reduction in stillbirth rates whilst minimizing unnecessary intervention."
"*" indicates required fields