Prenatal Phthalate Exposure May Cause Language Delays In Children: Study
November 01, 2018
By: Martha Garcia
Exposure to phthalates during pregnancy may increase the risk of children experiencing language delays as a toddler, according to the findings of a new study. 
Researchers from Sweden and the U.S. report that higher exposures to phthalates were linked to double the risk of language delays by ages two and three. Their findings were published October 29, in the medical journal JAMA Pediatrics.
Past studies have linked phthalate exposure during pregnancy to increased risk of allergic asthma and are even shown to harm male fertility. This is why researchers set out to conduct two phthalate pregnancy studies in different countries, to determine if they would have similar findings.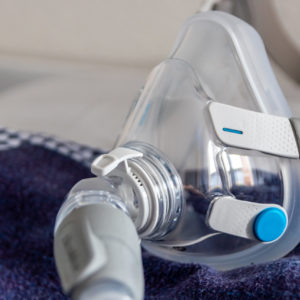 Did You Know?
Millions of Philips CPAP Machines Recalled
Philips DreamStation, CPAP and BiPAP machines sold in recent years may pose a risk of cancer, lung damage and other injuries.
Learn More
Researchers conducted two independent studies including 1,333 mother-child pairs among the Swedish Environmental Longitudinal Mother and Child, Asthma and Allergy (SELMA) study in prenatal clinics in Värmland country in Sweden and The Infant Development and the Environment Study (TIDES) conducted in four academic centers in the U.S. from November 1, 2007, to June 30, 2013.
Researchers recruited pregnant women in the first trimester for the study, and looked at data on urinary phthalate metabolite levels and language delay. The researchers also took urine samples, taken testing phthalate levels.
The women completed language development questionnaires that asked the number of words their children could understand or use at either two or two and a half years old. The children were scored based on knowing fewer than 25 words, 25 to 50, and more than 50 words. Less than 50 words was classified as language delay.
Overall, 10% of the children in both studies experienced language delays. Additionally, 26 of the children in Sweden and 10 of the children in the United States used 25 words or less. There were higher rates of language delays among boys than girls.
Researchers indicated higher metabolite levels of dibutyl phthalate or butyl benzyl phthalate were significantly associated with language delay in both groups, increasing a child's odds of experiencing a language delay by 25-40%.
"In findings from this study, prenatal exposure to dibutyl phthalate and butyl benzyl phthalate was statistically significantly associated with language delay in children in both the SELMA study and TIDES," the researchers determined. "These findings, along with the prevalence of prenatal exposure to phthalates, the importance of language development, and the inconsistent results from a 2017 Danish study, suggest that the association of phthalates with language delay may warrant further examination."
Phthalate Health Concerns
Phthalates are used to manufacture toys, cosmetics, personal care products, food packaging, flooring, and other household items. Many common household products contain phthalates, which can lead to phthalates accumulating in household dust.
Recent studies have shown phthalates are more ubiquitous than previously believed. High levels of phthalates were found in boxed macaroni and cheese and nearly every kind of processed and natural cheese product tested. Another study indicated high amounts of phthalates were found in restaurant food as well. People who eat out consume 35% more phthalates that those who cook at home.
Researchers warn consumers who want to reduce phthalate exposure should purchase personal care products and household products labeled phthalate-free, avoid packaged and overly processed food, implement a good dust control strategy at home, and eat a balanced diet full of vegetables and fruits.
"*" indicates required fields