Prenatal Tests Often Result in False Positives, NYT Reports
January 04, 2022
By: Martha Garcia
A billion-dollar industry built on pregnancy blood tests designed to detect rare genetic conditions may only provide accurate results about 10% of the time, according to an alarming investigative report released this week.
The The New York Times conducted an investigation into prenatal tests, which often lead woman to make life changing decisions about their pregnancies. However, the report suggests that these women may often make decisions based on a false positives.
Noninvasive prenatal testing (NIPT), also known as microdeletion tests, were first created to test for Down syndrome. Those tests work well. However, major companies like LabCorp, Quest Diagnostics and Natera began competing and offering specialized testing for other rare conditions, which the report suggests do not always work out well for patients.
The investigation involved the evaluation of multiples studies and interviews with researchers to determine how well the five most common microdeletion tests performed.
According to the findings, these tests result in false positives 85% of the time on average, and depending on the condition, some of the tests are wrong as high as 93% of the time.
This industry serves more than one-third of the pregnant women in America. Many companies offer tests, but do not publish any data on how well the tests perform. However, the brochures describe the tests as "near certain," "reliable," "highly accurate," and offering "total confidence."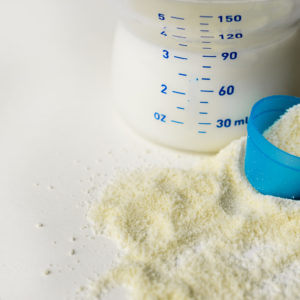 A similar Silicon Valley start-up, Theranos, made claims about prenatal blood tests before collapsing in allegations of fraud. Theranos founder and CEO Elizabeth Holmes was found guilty on four counts of fraud earlier this week, following a highly publicized trial.
With microdeletion tests, not every patient is screened for every condition. Doctors decide what to order and companies sell microdeletion testing as an option to add-on to the Down syndrome screening. These tests look for missing pieces of chromosomes, called microdeletions, or extra copies of chromosomes.
For example, DiGeorge syndrome can cause heart defects. The test was wrong 81% of the time. Prader-Willi and Angelman syndromes can cause seizures and inability to control food consumption and offer a child little chance of living independently as an adult. These tests were wrong 93% of the time, according to the Times report.
Correctly identifying a genetic abnormality can provide parents time to learn and prepare for challenges. Incorrectly identifying a genetic abnormality can lead parents to terminate a pregnancy early.
Many patients are unaware how frequently the tests are wrong, and aren't told a false positive is a possibility. In addition, many doctors also seem unaware of the potential inaccuracy and treat the results of these tests as definitive.
Some experts suggest doctors recommend other screenings after a positive test, such as drawing of amniotic fluid or a sample of placental tissue. These tests are costly and do carry a small risk of miscarriage, but can provide truly definitive answers.
Currently the FDA does not regulate NIPT or microdeletion testing. But the market for the tests is growing. Test maker Natera said in 2020 they conducted more than 400,000 screenings for one type of microdeletion, approximately 10% of pregnant women in the US.
Researchers estimate the market ranges from $600 million to billions of dollars. Despite the problems with accuracy, the number of women expected to take the tests is expected to double by 2025.
"*" indicates required fields