U.S. Consumers Taking More Prescription Drugs Than Ever: CDC Report
May 15, 2014
By: Martha Garcia
Federal health officials indicate that use of prescriptions drugs over the past decades has increased dramatically compared to prior years, with Americans now taking more medications than ever before. 
An annual report released this month by the U.S. Centers for Disease Control and Prevention (CDC) covers a wide variety of health topics, including an examination of the role prescription drugs continue to play in the lives of Americans.
Prescription drug spending increased more than 11% from 1990 to 2000, according to the report, with nearly half of all Americans were taking at least one prescription medication by the end of 2010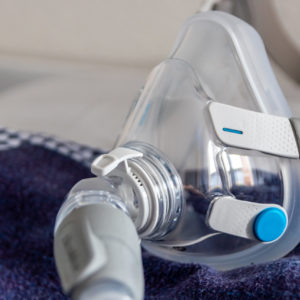 Did You Know?
Millions of Philips CPAP Machines Recalled
Philips DreamStation, CPAP and BiPAP machines sold in recent years may pose a risk of cancer, lung damage and other injuries.
Learn More
The report also revealed that one in 10 Americans take five or more prescription drugs and the prescription drug use increases with age. The proportion of Americans taking five or more prescriptions more than doubled from prior decades, even after accounting for an aging population.
Drug use by older Americans over the age of 65 increased as well. The percentage of patients taking five or more prescription increased with age. About one percent of children took five or more, compared to 40% of adults over the age of 65.
Among adults 65 years or older, 70% took at least one cardiovascular drug and nearly 47% took cholesterol drugs from 2007 to 2010. Use of cholesterol-lowering drugs by older adults increased more than seven-fold since 1988 to 1994.
Most notably, opioid painkiller use increased an astounding 300% between 1999 and 2010. Deaths from prescription painkillers also more than tripled during that timeframe. That fact has contributed to the ongoing controversy of painkiller abuse, which has become rampant in the U.S. over the last few decades.
High use of medications to treat mental health conditions was also noted in the report. More than 85% of patients who received mental health treatment also took prescription medications.
The CDC found that antidepressant use also increased four-fold among adult patients and use was higher among women than among men.
Increased Prescriptions Track Industry Expansion
Over the past three decades, prescription drug manufacturing and use has grown exponentially due to new therapies to treat conditions, such as high cholesterol and depression. Expanded insurance coverage and increased marketing by pharmaceutical companies has also played a large role in the increase.
When patients were asked about multiple drug use within the last 30 days, half of adults over the age of 45 reported to talking between one and four drugs in the last 30 days. One-quarter of children reported taking one to four prescription drugs in the past month.
Among the news of prescription use increase, the report revealed antibiotic use dropped in the late 1990s and has remained steady around 30% use among patients. Many health experts have pushed for lower antibiotic use due to the risk of creating antibiotic-resistant bacteria that could cause nearly untreatable illnesses. Such "superbugs" have already been seen in the increased prevalence of Methicillin-Resistant Staphylococcus aureus (MRSA), and antibiotic-resistant gonorrhea.
The CDC reports that antibiotic resistant infections are responsible for about 23,000 deaths per year and more than two million illnesses.
While the increased use of prescription drugs has also meant an increased exposure to harmful and sometimes fatal drug side effects, researchers emphasize that pharmaceuticals have helped saved countless lives, prevented or delayed the onset of chronic disease, controlled or cured diseases and offered patients relief from serious and often, debilitating pain.
"*" indicates required fields