Opioids, Benzos, Linked To Adverse Neurodevelopmental Outcomes in Preterm Infants
July 09, 2021
By: Martha Garcia
The use of opioids and benzodiazepines, which include drugs like morphine or Ativan, can negatively impact the neurodevelopment of preterm infants, according to a new study by researchers from the University of Washington.
Findings published this week in the medical journal JAMA Network Open indicate that preterm infants given opioids and benzodiazepines had lower cognitive, motor and language scores than infants who were not given the drugs.
Researchers conducted a study of 936 infants born between 24 weeks and 27 weeks of gestation. To be considered full-term an infant must be born after 37 weeks gestation. The researchers used data from a secondary analysis of the Preterm Erythropoietin Neuroprotection Trial conducted from December 2013 to September 2016.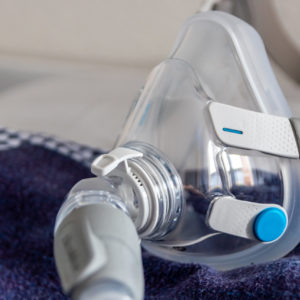 Did You Know?
Millions of Philips CPAP Machines Recalled
Philips DreamStation, CPAP and BiPAP machines sold in recent years may pose a risk of cancer, lung damage and other injuries.
Learn More
Extremely preterm infants are often given opioids and benzodiazepines to help treat various complications caused by their lack of completed development, but the drugs' effects on neurodevelopment outcomes is not well understood.
According to the findings of this new research, infants exposed to opioids and benzodiazepines for more than seven days were more likely to have increased in-hospital morbidities. They had prolonged length of stay in the hospital and lower cognitive, motor and language scores at two years old, compared with infants who were not exposed to those drugs.
Roughly 17% of infants were not exposed to any drugs of interest. However, 32% received either opioids or benzodiazepines, and 51% received both. Infants most often received morphine and fentanyl when they were given opioids, both extremely strong narcotic painkillers. When they were given benzodiazepines they were given midazolam and lorazepam, sold under the brand names Versed and Ativan, respectively.
Infants exposed to both drugs had an increased risk of suffering necrotizing enterocolitis and severe bronchopulmonary dysplasia. They also experienced longer average in-hospital stays.
Exposure to opioids and benzodiazepines for more than seven days was linked to lower scores and poorer outcomes compared to infants with no exposure. However, infants with exposures of less than seven days to both drugs had scores similar to infants with no exposure to the drugs.
Infants who experienced prolonged intubation or were receiving ventilation support at 36 weeks were more likely to have received opioids or benzodiazepines compared to infants who were not on ventilatory support, according to the findings.
"In this study, the use of opioids and/or benzodiazepines among extremely preterm infants was associated with adverse effects on 2-year neurodevelopmental outcomes," the researchers determined.
The researchers urged doctors to weigh the risks and benefits of offering these types of medications to infants. Infants suffering severe pain and other side effects should be given the lowest necessary dose for the shortest amount of time to help prevent long-term side effects that may persist for years to come, they recommended.
"*" indicates required fields