Prevacid and Similar Heartburn Drugs Fail To Help Treat Persistent Throat Symptoms: Study
January 19, 2021
By: Irvin Jackson
The findings of a new study suggest Prevacid and other similar heartburn medications do not appear to provide any benefits in treatment of persistent throat symptoms often associated with gastroesophageal reflux disease (GERD).
In a report published earlier this month in the medical journal The BMJ, researchers from the United Kingdom evaluated whether Prevacid may serve as a primary or secondary treatment for those who suffer from throat problems, including persistent throat mucus, discomfort, hoarseness and coughs due to GERDs. However, the results suggest treatment with the popular heartburn and acid reflux drug was no better than a placebo.
Prevacid (lansoprazole) belongs to a popular class of medications known as proton pump inhibitors (PPIs), which also includes Nexium, Prilosec and others. They are frequently prescribed to treat GERD, heart burn and similar ailments by suppressing the production of gastric acid. However, in recent years several studies have linked these medications, available both by prescription and over the counter, with kidney risks, bone fractures and the increased risk of certain infections.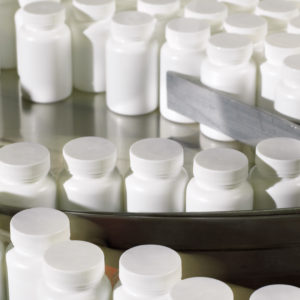 In this latest study, researchers conducted a pragmatic, double blind, placebo-controlled, randomized clinical trial involving 346 patients; 172 of whom were given Prevacid, and 174 of whom were given a placebo. The researchers looked at how the patients fared after 16 weeks of treatment.
According to the findings, 162 patients, divided evenly between Prevacid and placebos, started the clinical trials already suffering severe throat symptoms. However, while both groups saw improvement, there was no statistical difference in how the patients fared between those given Prevacid and those given a placebo.
In fact, the researchers noted those given Prevacid did worse than those given a placebo, though the difference was ultimately considered insignificant.
The researchers indicate their findings argue against a trend of prescribing PPIs to treat persistent throat symptoms. They note that their study joins a number of other recent investigations indicating Prevacid, Nexium, Prilosec and similar drugs provide no benefits in these situations.
"Treating patients for reported persistent throat symptoms 'empirically' with PPIs, in the absence of specialist investigations, is common practice by healthcare practitioners worldwide. This should now be discouraged through evidence based treatment guidelines," the researchers noted. "Recent guidelines on chronic cough, which previously advocated trials of PPIs for presumed reflux related symptoms, have incorporated high level evidence and placebo controlled trials of PPIs and now state that acid reduction treatments should not be routinely prescribed for this condition."
There are currently more than 13,000 Nexium lawsuits, Protonix lawsuits, Prilosec lawsuits, Prevacid lawsuits  and claims over other PPIs pending in courts nationwide, each raising similar allegations that users developed chronic kidney disease, acute kidney injury or end-stage renal failure, claiming that they may have avoided the diagnosis if warnings had been provided to consumers and the medical community.
Given similar questions of fact and law raised in the complaints, consolidated pretrial proceedings have been established in the federal court system, where all PPI kidney damage lawsuits are centralized before U.S. District Judge Claire C. Cecchi in the District of New Jersey to reduce duplicative discovery into common issues, avoid conflicting pretrial rulings and serve the convenience of the parties, witnesses and the courts.
"*" indicates required fields