Prilosec, Protonix Lawsuit Filed Over Acute Kidney Injury from GERD Drugs
March 10, 2017
By: Irvin Jackson
After developing an acute kidney injury from Prilosec and Protonix, a Florida woman has filed a product liability lawsuit alleging the drug makers failed to adequately warn about the risks associated with use of the popular drugs for treatment of gastroesophageal reflux disease (GERD).
The complaint (PDF) was filed earlier this month by Cheryl Lear in the U.S. District Court for the Middle District of Florida, indicating that AstraZeneca, Wyeth Pharmaceuticals and Pfizer Inc. misrepresented the safety of Prilosec and Protonix to consumers and the medical community, indicating that the drugs had been tested and found to be safe for treatment of peptic disorders.
Lear indicates that she began taking prescription-strength Prilosec in March 2012, and continued to use the drug through September 2013. She was provided prescription-strength Protonix in February 2013, and used it through September 2013 as well. In March 2013, Lear indicates that she wsa diagnosed with an acute kidney injury, which the lawsuit alleges was caused by side effects of the GERD drugs.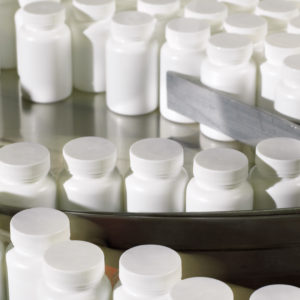 Prilosec and Protonix are both members of a popular class of acid reflux and heartburn medications known as proton pump inhibitors (PPI), which also includes the blockbuster drugs Nexium, Prevacid, Dexilant and others. The medications are used by millions of individuals worldwide and generate billions in sales each year for the drug makers.
While the drugs are aggressively marketed as safe, and widely assumed to carry no serious side effects, several studies released in recent years have suggested that users actually face an increased risk of kidney problems from proton pump inhibitors, including acute kidney injury (AKI), acute interstitial nephritis (AIN), chronic kidney disease (CKD) and kidney failure.
Lear indicates that due to the false and misleading information provided by the drug makers, it took three years for her to discover the connection between use of Prilosec and Protonix and the kidny injury she suffered.
"The injuries and damages sustained by Plaintiff; CHERYL LEAR, were caused by Defendants' Prilosec and Protonix and their unlawful conduct with respect to their design, manufacture, marketing and sale," the lawsuit notes. "As a result of Defendants' failure to warn and/or concealment of its knowledge that their Prilosec and Protonix caused kidney injuries, such as the one suffered by Plaintiff Cheryl Lear, Chery Lear did not discover, nor did she have reason to discovery, their wrongful conduct as alleged herein until July 2016."
The FDA required the drug makers to update the warning label in December 2014, indicating for the first time that that there may be a risk of acute interstitial nephritis (AIN) from Prilosec, Protonix and other proton pump inhibitors. This condition involves inflammation of the kidneys, but plaintiffs maintain that the warnings do not go far enough to raise awareness about the variety of kidney risks associated with these medications.
In April 2015, a study published in the medical journal CMAJ Open found that Protonix, Prilosec, and other PPIs cause a 3 times higher risk of acute interstitial nephritis, but were also associated with a 2.5 times higher risk of acute kidney injury, which involves an abrupt loss of kidney function.
Last year, a study published in the medical journal JAMA Internal Medicine built on these findings, examining data on more than 10,000 participants over a period of more than 10 years, finding that the drugs were also associated with a higher incidence of chronic kidney disease.
In April 2016, researchers with the Department of Veterans Affairs found that users of Protonix, Prilosec or other PPIs may be 96% more likely to develop kidney failure and 28% more likely to develop chronic kidney disease after five years of use.
The case joins dozens of similar Prilosec lawsuits, Protonix lawsuits, Nexium lawsuits, Prevacid lawsuits and other similar claims brought on behalf of individuals nationwide in recent months. As individuals continue to learn about the link between the GERD drugs and kidney problems suffered in recent years, it is widely expected that thousands of additional cases may be filed in the coming months and years.
Tammy

March 23, 2017 at 2:22 pm

I started taking Prilosec in April 2014, due to acid reflux. After having a colonoscopy and upper GI done. They found that I have IBS, in 2012 I was diagnosed with lupus, which is the tumid lupus which affects the skin. Since 2014 I had noticed a problem with UTI's all the time more so today and it being 2017. In April of 2016 I was diagnosed with Sjögren's syndrome. Still having all of these UTI [Show More]I started taking Prilosec in April 2014, due to acid reflux. After having a colonoscopy and upper GI done. They found that I have IBS, in 2012 I was diagnosed with lupus, which is the tumid lupus which affects the skin. Since 2014 I had noticed a problem with UTI's all the time more so today and it being 2017. In April of 2016 I was diagnosed with Sjögren's syndrome. Still having all of these UTI 's I ended up in the hospital with renal failure aug2016. Really bad condition. They narrowed it down it was not the lupus or sjogrens or diabetes, it was due to an infection that continually reoccurred. After I finally got out of the hospital I was in stage 3 renal failure moderate. Had to start seeing a kidney specialist, now chronic kidney disease, chronic kidney pain, stage 3 renal failure. So I was referred to a urologist, to check for further problems in the tract. Bladder scope showed chronic cystitis, and still have to take antibiotics for three months which will end in June 2017 then he will have to do surgery to repair and place bladder back to it's original position, my bladder has taken a dive in the wrong direction. Since I started taking the Prilosec is when I started having the infections in kidney and bladder and now have kidney disease renal failure stage 3 moderate. Chronic cystitis, chronic kidney pain and abdominal pain.

retta

March 21, 2017 at 2:45 pm

I took these meds for years should I be checked for kidney problems or not I now take Zantac even tho I have had Gerd surgery two times

Victoria

March 20, 2017 at 4:09 am

I had gallbladder surgery in 2003, I used the medicine nexium, but I still have problems with acid reflux. I don't know what to do.

D

March 19, 2017 at 1:48 pm

Double edged sword it is...chronic GERD can be just as damaging. Can lead to Barrett's esophagus which easily leads to cancer of the esophagus....not sure if an answer exists...

Lillie

March 18, 2017 at 12:36 am

Been on Prilosec for 25yrs. For reflux,heartburn. Got me on Zantac at night. My kidney function has not been normal on my labs. I need to quit taking Prilosec .What do I replace it with? Did not know this.

Stanley

March 17, 2017 at 8:04 am

I have GERD and have been takking various forms of prilosec and Nexium since the late 1990's. I am now undergoing trreatment for CKD.

Katie

March 17, 2017 at 2:19 am

I have too most all of these drugs. Took Prilosec for many yrs them protonic for few yrs & Nexium. When I saw the warning I quit immediately. I have had kidney problem for several yrs, but never dream it was from this drug. To late to stop unless it could get worse so I stopped.i suffer from acid reflux's awful but my kidneys hurt to. I went 5 years ago to try & find out what was wrong to a urolog[Show More]I have too most all of these drugs. Took Prilosec for many yrs them protonic for few yrs & Nexium. When I saw the warning I quit immediately. I have had kidney problem for several yrs, but never dream it was from this drug. To late to stop unless it could get worse so I stopped.i suffer from acid reflux's awful but my kidneys hurt to. I went 5 years ago to try & find out what was wrong to a urologist with no luck on finding what was wrong. Still having bad pain day & night with going to bathroom.i took the nexium last for long time & don't know if this is what caused my problem, but had no problem until started taking for heartburn.

Lori

March 16, 2017 at 12:45 am

Also causes osteoporosis. I used Prilosec for over ten years. Have back and hip problems.

Ruth

March 14, 2017 at 10:39 pm

There have been many lawsuits filed also because of Nexium. The PPI's are known to cause C.diff infections especially prolonged use. Nexium, Protonix, Prilosec... are also known to cause other side effects besides kidney disease. Linked to cardiac disease, brittle bones, dementia. I suggest you do further research because of the problems associated with these medications.

Doris

March 13, 2017 at 1:22 am

Bloodwork came back .bad kidney results. I have been taking prevacid for 24 years.

Susan

March 10, 2017 at 10:21 pm

I feel that Pepcid can do the same to your kidneys too. I was taking Pepcid generic famotidine and i came down with having a stomach infection called C-Diff Colitis i feel that taking Pepcid for a long time caused all my acid to leave my body causing me to get this infection I am not taking pepcid any more and i will never touch those heart burn medications again. My boyfriend is on a generic pr[Show More]I feel that Pepcid can do the same to your kidneys too. I was taking Pepcid generic famotidine and i came down with having a stomach infection called C-Diff Colitis i feel that taking Pepcid for a long time caused all my acid to leave my body causing me to get this infection I am not taking pepcid any more and i will never touch those heart burn medications again. My boyfriend is on a generic prilosec and i feel like he needs to stop that medication because i do not want him to have kidney problems but he tells me it does not hurt my body and it reacts to people in different ways
"*" indicates required fields