Preterm Infants Given Probiotics Face Decreased Risk of Necrotizing Enterocolitis, Study Finds
June 08, 2023
By: Irvin Jackson
A new study indicates the increasing use of probiotics in U.S. neonatal intensive care units (NICUs) may be helping to reduce the incidents of necrotizing enterocolitis (NEC) among preterm infants.
In findings published last month in the medical journal JAMA Health Forum, a group of researchers from several prominent U.S. schools highlight the positive outcomes from the use of probiotics throughout hospitals nationwide, and NICUs in particular, pointing to the dropping rates of NEC among preterm infants suffering from very low birth weight.
Necrotizing enterocolitis (NEC) is a devastating gastrointestinal disease, which primarily impacts premature babies, occurring when harmful bacteria breaches the walls of the intestines, causing portions of the tissue to become inflamed or die. The condition often results in the need for emergency surgery while the baby is still in the NICU, and many infants do not survive NEC.
In many cases, NEC is triggered the use of cow's milk infant formula products among premature babies, and the manufacturers of Similac and Enfamil now face a growing number of baby formula NEC lawsuits, alleging that they failed to adequately disclose the risk to parents and medical providers for decades.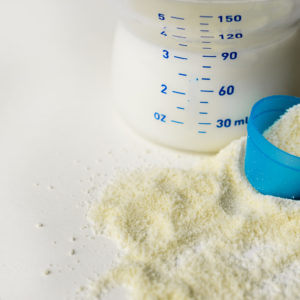 In this new study, researchers from Harvard Medical School, Dartmouth College and others looked at data on more than 300,000 newborns with very low birth weight (VLBW), who were placed in 807 different NICUs from 2012 to 2019, using data from the Vermont Oxford Network.
The researchers found that 17% of NICUs have now adopted the use of probiotics during the time period of the study, and researchers reviewed how that may have affected rates of NEC, as well as in-hospital mortality and sepsis.
According to the findings, at the start of the study only 4.1% of neonates were given probiotics in 2012. However, by 2019 that number had risen to 12.6% of newborns. That number is significantly higher among newborns with very low birth weight, 76.3% of whom received probiotics in 2019, according to the findings.
The researchers found that incidence of NEC declined by 18% at those NICUs who adopted probiotic use. However, there were no decreases in rates of sepsis or death, the study found.
Probiotics are live microorganisms which can help promote the growth of helpful bacteria in the gut. They are often promoted as useful in maintaining digestive health, which can help a newborn fight off the effects, or prevent, the development of NEC.
"In this cohort study of outcomes for neonates with VLBW in NICUs that adopted routine probiotic supplementation and those that did not adopt probiotics, we found that probiotic adoption was associated with lower NEC risk but not lower risk of sepsis or mortality among neonates with VLBW," the researchers concluded. "These findings highlight the importance of monitoring the effectiveness of probiotics as they diffuse into neonatal practice beyond the setting of clinical trials."
Infant Formula NEC Lawsuits
In the coming years, many health experts hope that the rates of NEC among premie babies will continue to drop further, as there is also increasing awareness about the risks associated with use of cow's milk-based infant formulas, such as Similac and Enfamil, which have been directly linked to an increased risk of NEC among preterm infants.
Over the past few years, a number of prominent health organizations have raised concerns about the aggressive marketing of Similac, Enfamil and other formula products over the past decade, which promoted the cow's milk-based formula as an equally effective alternative to a mother's breast milk.
False and misleading statements have been blamed for driving many families away from breastfeeding, and suppressed demand for human donor milk, while also increasing the incidence of NEC from infant formula.
These allegations have been mirrored in a number of Similac lawsuits and Enfamil lawsuits filed since the end of this new studies review period.
Each of the NEC injury lawsuits raise similar allegations, indicating that manufacturers of cow's milk-based infant formula and human milk fortifier specifically marketing products for use by preterm newborns, without providing warnings to hospitals, doctors or families. However, as parents and hospitals now better understand the risk information that manufacturers have known for some time, there has been increasing adoption of human donor milk and increased efforts to encourage breast feeding.
"*" indicates required fields