U.S. Supreme Ct Ruling Highlights Problems With Generic Drug Warnings
June 26, 2013
By: Austin Kirk
In another blow to consumers injured by side effects of generic medications, the U.S. Supreme Court has ruled that the pharmaceutical companies can not be held liable for design defects associated with generic equivalents they sell, highlighting problems with U.S. regulations that restrict generic drug companies from updating warnings.
In a narrow 5 to 4 ruling issued on Monday, the U.S. Supreme Court overturned a jury award of damages to Karen Bartlett, who suffered a severe reaction to generic Clinoril that caused her to develop burns over two-thirds of her body and left her legally blind. The case involved a lawsuit filed against Mutual Pharmaceutical, which was selling a generic equivalent containing the active ingredient sulindac.
The decision is an extension of a 2011 ruling in the controversial case Pilva v. Mensing, which found that generic drug companies could not be sued for failing to adequately warn about side effects of medications they sell, even if they are aware that the warnings provided fail to properly disclose the known risk. That case found the generic drug makers were immune from such lawsuits under a legal theory known as pre-emption, because such lawsuits would conflict with federal regulations that require generic drug makers to provide the same warnings that are on the brand-name versions of the medications they are copying.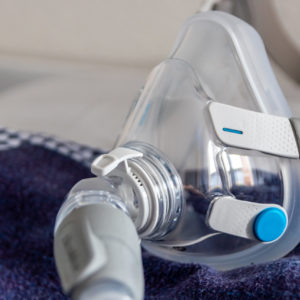 Did You Know?
Millions of Philips CPAP Machines Recalled
Philips DreamStation, CPAP and BiPAP machines sold in recent years may pose a risk of cancer, lung damage and other injuries.
Learn More
Bartlett had argued that Mutual Pharmaceutical should not be protected from her lawsuit, because the medication was defectively designed and the drug maker could have chosen not to sell the medication at all. Although a lower appeals court allowed the verdict to stand, the U.S. Supreme Court overturned the verdict and further narrowed the recourses available to people injured by generic drugs.
"The court has left a seriously injured consumer without a remedy," wrote Justice Sotomayor in a dissenting opinion joined by Justice Ginsburg. Justice Breyer and Justice Kagan also opposed the ruling in a separate dissent.
Pharmaceutical companies routinely recall medications when new information emerges about known risks, yet this ruling may leave the door open for generic drug makers to continue to profit from medications that are known to cause serous and unacceptable risks, allowing them to remain immune from any liability and continue selling the medication until the FDA forces a recall.
Need to Change Generic Drug Warning Procedures
In August 2011, the prominent consumer advocacy group Public Citizen filed a petition with the FDA calling for the agency to amend the federal regulations that limit generic drug makers' ability to update warning labels. The group indicated that the outdated regulations prevent consumers from learning about many known risks associated with generic drugs and has become a shield for pharmaceutical companies against product liability lawsuits.
Although brand name drug makers are able to update the warnings on their products before getting FDA approval, generic drug makers are not allowed to do so because they are required to have the exact same labeling as the brand-name drug. However, in many cases, generic medications remain on the market long after the makers of the brand-name drug stop marketing their product. In those situations, warning updates can only be issued by the FDA, which can be a lengthy process.
While the FDA has failed update the regulations or respond to the 2011 Public Citizen petition, the Obama administration did file a brief in the Bartlett case indicating that the agency is considering regulation changes to allow generic drug makers to change the label in appropriate situations. However, it is unclear what such changes may look like.
In a statement released by Public Citizen this week in response to the Bartlett ruling, the consumer group highlighted the importance of allowing generic drug makers to update warning labels, as safety problems often do not arise until many years after generic drugs are available.
Public Citizen identified at least 53 drugs that have been required to add black box warnings more than 10 years after they were first approved, and in the case of at least 11 of those medications, they were only available as generics at the time, with no brand name version remaining on the market.
"Generic drug manufacturer's inability under current regulations to update the labeling of their products poses a threat to safety of prescription drugs, creating unnecessary risks to patients," said Dr. Michael Carome, director of Public Citizen's Health Research Group.
If the FDA regulations are updated, it would not only help ensure that generic drug warning labels contain the most accurate information available, but would also restore consumers ability to pursue damages if generic drug makers fail to appropriately update the warning label as soon as they learn of new risk information, making it less profitable for pharmaceutical companies to withhold information about risks.
"*" indicates required fields