Strawberries Contain Most Pesticides, While Avocados Have The Least: Report
April 13, 2018
By: Martha Garcia
About one-third of strawberry crops contain more than 10 different types of pesticide residue, according to a new report by environmentalists, who labeled them the "dirtiest" fruit crop in terms of chemical contamination. 
The Environmental Working Group (EWG) issued their annual list of the "dirtiest" and "cleanest" fruits and vegetables on April 10. The "Clean Fifteen" and "Dirty Dozen" lists highlight produce which contains the highest and lowest amounts of pesticide residue.
The group tested thousands of different produce samples and found 230 different pesticides and pesticide byproducts. The produce is conventionally grown and despite careful washing or peeling, many samples still contained high levels of pesticides.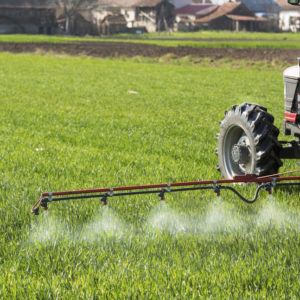 Produce on the Dirty Dozen list includes: Strawberries, spinach, nectarines, apples, grapes, peaches, cherries, pears, tomatoes, celery, potatoes, and sweet bell peppers.
More than 70% of produce samples were contaminated with pesticides residues, according to the report. Strawberries were the worst offender, with one-third of samples containing 10 or more pesticide residues or pesticide byproducts.
EWG found that, overall, 98% of strawberries, peaches, potatoes, nectarines, cherries, and apples tested positive for at least one type of pesticide residue. Spinach had twice as much pesticide residue by weight compared to any other crop.
Produce on the Clean Fifteen list includes: Avocados, sweet corn, pineapples, cabbages, onions, sweet peas (frozen), papayas, asparagus, mangoes, eggplants, honeydew melons, kiwis, cantaloupes, cauliflower, and broccoli.
Researchers noted avocados and sweet corn were the cleanest crops, with less than 1% of samples testing positive for detectable pesticides. Additionally, 80% of pineapples, asparagus, onions, cabbages, and papayas had no pesticide residues.
The EWG also highlighted the findings of two Harvard studies which indicated a link between pesticide residue in produce and infertility.
Women who ate two or more servings a day of produce with high levels of pesticides were 26% less likely to have a successful pregnancy. The study also found that exposure to high levels of pesticide residue was also associated with poor sperm quality in men.
"It is vitally important that everyone eats plenty of produce, but it is also wise to avoid dietary exposure to toxic pesticides, from conception through childhood," said Sonya Lunder, senior analyst with EWG.
The studies indicated one pesticide of particular concern is chlorpyrifos, a neurotoxic insecticide. It can harm children's brains and nervous systems. Chlorpyrifos is often applied to apples, bell peppers, peaches, and nectarines.
The EPA planned to ban chlorpyrifos in 2017, but after receiving pushback from manufacturers, the agency reversed the decision, despite conclusive research indicating the risks.
It is used most often on grapes, as well as tree fruits, like apples, nectarines, peaches, oranges and almonds, as well as on corn, wheat and soybeans. The U.S. Geological Survey reports that, nationwide, farmers applied 6 million pounds of chlorpyrifos on their crops in 2015.
Janice

April 22, 2021 at 5:58 pm

I think my husband and I have been poisoned by pesticides on our strawberries we eat every morning with our cereal. We both have the same symptoms, light headed, dizzy, blurred vision, feeling nauseated, not steady on our feet.
"*" indicates required fields