Environmental Toxin Exposure May Increase Risk Of Brain Development Disorders: Study
March 27, 2018
By: Martha Garcia
A new study warns that exposure to endocrine disrupting chemicals commonly found in a wide range of consumer products are linked to an increased risk of brain development disorders. 
French researchers with the Muséum national d'Histoire naturelle in Paris found that many endocrine disrupting chemicals can interfere with thyroid hormones, negatively affecting the development of an unborn child's brain during pregnancy.
In a study published online last week by the journal Endocrine Connections, researchers examined published data focusing on a wide variety and high number of endocrine disrupting chemicals (EDCs) that can interfere with thyroid hormones.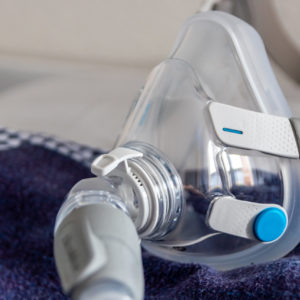 Did You Know?
Millions of Philips CPAP Machines Recalled
Philips DreamStation, CPAP and BiPAP machines sold in recent years may pose a risk of cancer, lung damage and other injuries.
Learn More
The chemicals come from a wide variety of products, including drugs, plastics, cosmetics and furniture. As a result, complex mixtures of endocrine disrupting chemicals are present in all humans, including children and pregnant women.
Endocrine disrupting chemicals, which are ubiquitous in the environment today, can interfere with normal thyroid hormone actions. Thyroid function in pregnant women is essential for normal brain development in fetuses and is also an essential function for young children.
During the first 10 to 12 weeks of development a fetus relies entirely on maternal thyroid hormone. If the hormone is interrupted or compromised, this may affect brain development.
According to an earlier study published in 2013, fetal exposure to the endocrine disruptor bisphenol-A (BPA) may stunt a child's brain development. Some studies indicate even low level exposure to some EDCs during pregnancy may cause genetic changes.
The new study involves a review of a number of known endocrine disruptors, detailing how each persist in the environment and have been linked to developmental problems.
Researchers warn that even moderate changes to thyroid hormone function in pregnant women may negatively impact cognitive development and increase the risk of brain developmental disorders in children, including autism spectrum disorders and attention deficit hyperactivity disorders.
There are many chemicals identified as endocrine disrupting, those include pesticides and chemicals used to manufacture a wide range of products. The chemicals include perchlorates, Bisphenol-A (BPA), pesticides like DDT and other phenols.
BPA is a known endocrine disruptor found in plastic water bottles, the lining of canned food, toys, cosmetics, and personal care products, as well as receipts and other items. Perchlorate is used in rocket fuel and to manufacture air bags.
The study found that there are wide variations in exposure to each individual chemical. In addition, they warn that research needs to be conducted on what happens when these chemicals mix, since in some cases synergistic effects have been reported.
Researchers warn that the exposures pose a serious risk to child development and health. However, study authors indicate public health policy does not fully address the risks to vulnerable populations like pregnant women and children.
"Our laboratory has shown that exposure to mixtures of common chemicals found in human amniotic fluid, alter thyroid hormone signaling, brain structure and behaviour," the researchers indicate. "Together, these findings highlight the current impact of EDC exposure on neurodevelopment and argue for rapid public health intervention."
"*" indicates required fields