Low Level BPA Exposure During Pregnancy Can Cause Genetic Changes: Study
November 03, 2017
By: Martha Garcia
Exposure to bisphenol-A (BPA) during pregnancy may impact the baby's brain development and cause changes to their sex differentiation, according to the findings of new research. 
In a study published this week in the medical journal NeuroToxicology, research conducted on rats found that even at low levels, which are considered safe by the FDA, BPA exposure affected hormone receptors that impact emotional and stress behaviors, as well as sexual differentiation.
BPA exposure during pregnancy was evaluated as a part of the Consortium Linking Academic and Regulatory Insights on BPA Toxicity (CLARITY-BPA) study. This is a research initiative involving the FDA, National Toxicology Program, the National Institute of Environmental Health Sciences and 13 academic labs.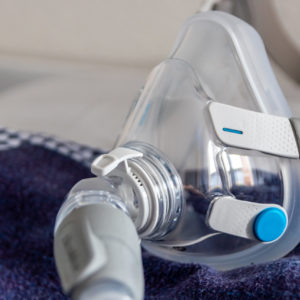 Did You Know?
Millions of Philips CPAP Machines Recalled
Philips DreamStation, CPAP and BiPAP machines sold in recent years may pose a risk of cancer, lung damage and other injuries.
Learn More
The study exposed pregnant rats to levels of bisphenol-A (BPA) above and below levels currently considered "safe" by the FDA, or the FDA No Observed Adverse Effect Level (NOAEL) of 50 mcg/kg body weight per day. Researchers exposed the rats to levels as low as 2.5 and 25 mcg/kg of body weight per day and studied the effects in the newborn rat pup brains.
Prior research has indicated BPA may increase a child's risk of obesity and increase a child's likelihood of experiencing breathing problems.
The new research adds to those concerns, suggesting that even at the lowest levels of BPA exposure, the rats' brains experienced changes to expression of hormone receptors, including those for androgen, estrogen, oxytocin, and vasopressin in the amygdala part of the brain.
The amygdala is involved in emotional and stress behaviors. In humans, this can affect androgen receptor expression levels in the amygdala, which is key to forming differences between male and female brains. Researchers said this may alter sex differences in the human brain.
Oxytocin is a hormone key to neurodevelopment, stress response, bonding, and emotion. Vasopressin is a hormone involved in the stress response of the brain, as well as urine output and blood vessel constriction.
Overall, the female amygdala appeared more sensitive to BPA exposure during fetal development than the male brain.
BPA is a ubiquitous chemical found in a range of plastic products, including the lining of cans, food containers, water bottles, toys, car seats, cash register receipts, and other household items. It is a known endocrine disruptor and can interfere with hormones, including how the body regulates estrogen.
Recent studies have indicated boys whose mothers were exposed to BPA during pregnancy may have a higher risk of suffering from anxiety and depression.
Study authors warn that the findings of the research should prompt officials to reevaluate what the "safe" level of BPA is for the human brain, as the chemical has far reaching effects, even at seemingly safe, low doses.
"*" indicates required fields