BPA Exposure During Pregnancy May Increase Childhood Obesity Risk: Study
February 09, 2017
By: Martha Garcia
Prenatal exposure to the controversial chemical bisphenol A (BPA), which is commonly found in plastic bottles and other food containers, may increase the risk that the child will become obese later in life, according to the findings of new research that raise further concerns about the harmful side effects of BPA exposure.  
In a study published this week in the medical journal Endocrinology, researchers from Carleton University in Ottawa, Canada, found that mice exposed to the ubiquitous chemical experienced leptin disruption and were more likely to become obese.
Prior research has indicated children exposed to BPA during pregnancy face an increased risk of becoming obese. However, researchers wanted to test that theory in a more focused manner.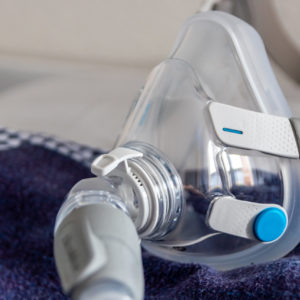 Did You Know?
Millions of Philips CPAP Machines Recalled
Philips DreamStation, CPAP and BiPAP machines sold in recent years may pose a risk of cancer, lung damage and other injuries.
Learn More
Researchers gave pregnant mice environmentally relevant doses of BPA in their food. They also had two control groups of pregnant mice given diethylstilbestrol (DES), an estrogen chemical, as well as a group given no chemicals.
Mice whose mothers were exposed to BPA during pregnancy had reduced fiber density and brain activity in the hypothalamus, which works to balance energy expenditure.
Newborn mice experience a surge of leptin at eight days post birth. This is a way to "program" the hypothalamus to respond to hunger cues and satiety indicators. It allows the body to develop proper responses to hormones.
BPA has been shown to be an endocrine disruptor, affecting the way the endocrine hormones function in the body and affecting estrogenic activity. Research published last year indicated BPA interfered with how the body regulates estrogen, leading to harmful hormonal problems.
Researchers noted the mice exposed to BPA experienced that surge of leptin two days later than normal. A late response effects the neurobiology of the mice permanently, making them more prone to obesity.
The mice exposed to DES experienced no surge at all, and the control subjects experienced the normal surge. The study also concluded mice whose mothers were exposed to BPA during pregnancy were less responsive to leptin, which also helps animals, and humans, control weight.
Overall, the animals not exposed to BPA or DES lost more weight than the mice who were exposed to the chemicals.
While the findings may have been in animal populations, the conclusions are relevant considering other studies have shown BPA increases the likelihood of obesity in humans as well. Other research has suggested that BPA exposure has far reaching affects and may increase a person's risk of diabetes and other obesity-related disorders. Even BPA-free substitutes, such as BPS, may be just as harmful to human development, conclude the findings of another study.
A study published in 2014 linked prenatal BPA exposure to increased likelihood of breathing problems in children, by the age of 5. Another study linked prenatal exposure to increased risk of anxiety and depression in boys.
BPA is found in many common places, including the lining of food cans, plastic bottles, cash register receipts, toys and safety devices.
"*" indicates required fields