Carbon Monoxide Lawsuit Filed Against Propane Heater Manufacturer
January 26, 2012
By: Staff Writers
An Illinois woman has filed a product liability lawsuit against a propane tank manufacturer after carbon monoxide poisoning took her husband's life and seriously injured her son. 
The wrongful death lawsuit was filed earlier this month in Madison County Circuit Court by Paula Underhill. The complaint alleges that the Powermate 5045 propane-powered heater, made by Coleman, leaked carbon monoxide into a pop-up camper on April 10, 2010, killing her husband, Galen Underhill, and severely injuring their son, Sean.
Underhill alleges that Coleman was negligent for failing to warn users about the risk of carbon monoxide poisoning and failing to warn about use of the heater in a poorly ventilated area.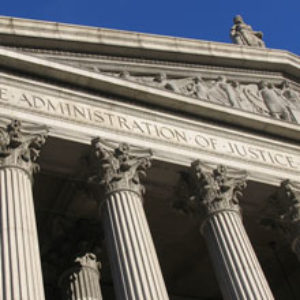 The lawsuit seeks damages in excess of $300,000 for economic damages, mental anguish, loss of companionship, society and income. Galen Underhill left behind his wife, son and a daughter.
Carbon monoxide is a significantly toxic gas that is colorless, odorless, tasteless and lacks any sort of irritating factor that could allow someone to detect its presence. Leaks of carbon monoxide are the leading cause of fatal poisonings in the United States. The first symptoms of CO poisoning, which could include headaches, nausea, light headedness and flu like symptoms, are often not attributed to a gas leak, potentially resulting in prolonged exposure.
It is the leading cause of unintentional poisoning death in the U.S., according to a recent study by the U.S. Centers for Disease Control and Prevention (CDC), claiming about 500 lives in the U.S. annually. Researchers found that most of the exposures occurred in homes and women were most likely to be the victim, followed by children.
leticia

June 12, 2012 at 4:18 am

My mother in law died of stomach cancer complained of headaches always sick with the flu I moved in after she passed, my daughter and I get the same symptoms well I smelled gas but the property manager said it was fine I followed my gut feeling called the gas company and found out that the stove was leaking gas and the tubes weren't venting they redtag it my mother in law lived in this apartment f[Show More]My mother in law died of stomach cancer complained of headaches always sick with the flu I moved in after she passed, my daughter and I get the same symptoms well I smelled gas but the property manager said it was fine I followed my gut feeling called the gas company and found out that the stove was leaking gas and the tubes weren't venting they redtag it my mother in law lived in this apartment for about thirty five years could that have caused it
"*" indicates required fields