Prostate Cancer Overdiagnosis May Be Reduced With MRI Scans
July 15, 2021
By: Martha Garcia
A new standard for diagnosing prostate cancer may help reduce the overdiagnosis of cases, and reduce the number of low-risk cancers that are unnecessarily treated, according to the findings of a new study.
Researchers indicate that use of magnetic resonance imaging (MRI) to help detect tumors and direct guided biopsies may reduce over diagnosis of prostate cancer by up to half, according to findings outline in a report published last week in the New England Journal of Medicine.
Magnetic resonance imaging was able to detect clinically significant cancers, while also detecting fewer cancers that are considered insignificant and low-risk to patients, according to Swedish researchers.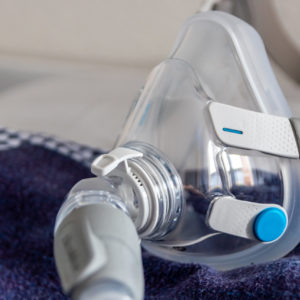 Did You Know?
Millions of Philips CPAP Machines Recalled
Philips DreamStation, CPAP and BiPAP machines sold in recent years may pose a risk of cancer, lung damage and other injuries.
Learn More
As a result of prostate cancer overdiagnosis, men are often treated for low-risk cancers, which are slow growing and would present no health risk during their lifetime if left alone. These unnecessary treatments can cause more serious side effects, including incontinence and erectile dysfunction.
Researchers hoped to find a screening method that would help reduce the over-diagnosis of these low-risk cancers. In the study, they conducted a population-based trial of prostate cancer screening for 12,750 men between the ages of 50 and 74 years old. More than 1,500 participants with prostate-specific antigen levels of 3 nanograms (ng) per milliliter or higher were randomly assigned in a 2:3 ratio to undergo either the standard biopsy or experimental biopsy.
A total of 603 participants were assigned to the standard biopsy group, where they were given a biopsy regardless, and 929 participants were assigned to the experimental biopsy group. Patients in this group only underwent biopsies if their tumors were detected by MRI.
MRI with targeted biopsy was able to detect more serious cancers, while also reducing the number of low-risk cancers detected, the researchers determined.
Clinically significant cancer was diagnosed in 21% of patients in the experimental biopsy group, compared with 18% of patients in the standard biopsy group.
The percentage of clinically insignificant cancers, which include cancers that are low-risk, was also lower in the experimental biopsy group than in the standard biopsy groups. The experimental biopsy group detected insignificant cancers in 4% of patients, while the standard biopsy group detected low-risk cancers in 12% of patients.
Many countries no longer have national prostate-cancer screening programs in place because current methods, like PSA antigen blood testing and traditional biopsies, often lead to overdiagnosis and unnecessary biopsies.
In many cases, the cancers detected by the tests are low-risk and grow at such a slow pace that treating them poses more of a risk than leaving the tumors untreated. If left untreated, the tumors would not grow or pose a risk during the patient's lifetime.
Researchers concluded that use of MRI and targeted biopsy is a better way to detect high risk-tumors. Estimates indicate up to 51% of patients having their prostate removed may be candidates for a less invasive outpatient treatment with a lower risk of side effects, such as urinary incontinence and erectile dysfunction. The benefits to patients of using this diagnosis method outweighs the risks posed by other diagnosis methods, the researchers determined.
"*" indicates required fields