Prostate Cancer Radiation Therapy May Increase Risk Of Other Cancers: Study
March 08, 2016
By: Martha Garcia
Men who undergo radiation therapy to help treat prostate cancer may face an increased risk of developing colorectal, bladder and rectal cancer, according to the findings of new research. 
In a study published last week in the medical journal The BMJ, Canadian researchers report that radiotherapy treatment for prostate cancer appears to raise the risk of secondary malignancies that occur outside of the prostate area.
Researchers reviewed data from two medical databases, Medline and Embase, for data up to April 6, 2015, analyzing a total of 21 studies, most being large multi-institutional studies.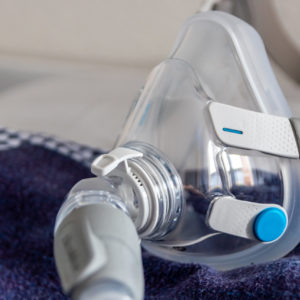 Did You Know?
Millions of Philips CPAP Machines Recalled
Philips DreamStation, CPAP and BiPAP machines sold in recent years may pose a risk of cancer, lung damage and other injuries.
Learn More
The most common type of radiotherapy was from external beam, but brachytherapy was also examined. Thirteen studies used patients treated with surgery and not radiation as controls, another eight studies used patients who did not undergo radiotherapy at all as controls.
Patients who underwent radiation therapy had higher odds of developing second cancers, which varied depending on the type of radiotherapy. External beam radiotherapy was consistently associated with increased odds of secondary cancer, where Brachytherapy was not associated with increased risk.
External beam radiotherapy uses high energy x-rays generated by a linear accelerator to focus on the prostate gland and kill cancer cells. The beams kill the genetic material that controls how cells grow and divide, also killing healthy cells in the beam's path. Brachytherapy uses ionizing radiation, delivered by radioactive material inserted within the prostate gland to kill the tumor.
The highest rates of developing secondary cancers were nearly four percent for bladder cancer, 4.2 percent for colorectal, and 1.2 percent for rectal cancers, compared to patients who did not undergo radiation during their treatment for prostate cancer.
Researchers concluded radiation therapy was not associated with second cancers of the lung and hematologic systems.
In an editorial that accompanied the study, researchers noted that the secondary cancer rates are low compared to other complications linked to prostate cancer treatment, which includes urinary incontinence and erectile dysfunction.
The study did not prove that side effects of radiation treatment caused secondary cancers, but merely showed a higher risk of developing the secondary cancers.
Further research is needed to determine a causal link, the researchers said, but patients and doctors should use the findings to help make treatment decisions. Concerns about secondary cancers should not stop a person from electing to undergo "effective and well studied" treatment, especially for higher grade lethal prostate cancers, they cautioned. Both patients and doctors should weigh the benefits and the risks.
Researchers also emphasized secondary cancer should be added to the long list of known and  avoidable hazards associated with treatment for prostate cancer in the men who are being treated for low-risk prostate cancer and can opt for other forms of treatment.
"*" indicates required fields