Lawsuit Alleges Stomach Cancer and Kidney Failure Caused by Protonix and Prilosec OTC
April 02, 2019
By: Irvin Jackson
After taking  the popular heartburn drugs Protonix and Prilosec OTC for years, a Virginia man indicates he developed stomach cancer and kidney failure, according to allegation raised in a recently filed lawsuit.
Joseph Wayne Carroll filed the complaint (PDF) on March 28 in the U.S. District Court for New Jersey, indicating that the drug manufacturers failed to adequately warn about the side effects associated with a popular class of acid reflux medications, known as proton pump inhibitors (PPI).
According to the lawsuit, Carroll began using Protonix in 2006, and started using Prilosec OTC in 2007, continuing to use the drugs through at least 2010. In March 2017, Carroll indicates he was diagnosed with stomach cancer, and he suffered renal failure in May 2017.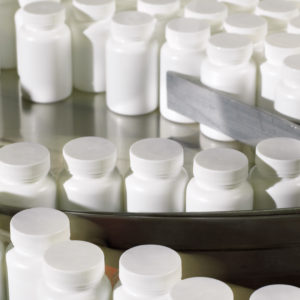 "Defendants concealed their knowledge of Protonix and Prilosec OTC's defects, specifically the fact that it causes stomach cancer, from Plaintiff's treating physicians, hospitals, pharmacies, the FDA, the public in general and/or the medical community," Carroll's lawsuit states. "These representations were made by Defendants with the intent of defrauding and deceiving the Plaintiff's physicians, the public in general, and the medical and healthcare community in particular, and were made with the intent of inducing the public in general, and the medical community in particular, to recommend, dispense and/or purchase Protonix and Prilosec OTC for the treatment of peptic disorders which include gastroesophageal reflux disease (GERD), peptic ulcer disease, and nonsteroidal anti-inflammatory drug induced gastropathy, all of which evinced a callous, reckless, willful, depraved indifference to health, safety and welfare of the Plaintiff herein."
Proton pump inhibitors are a widely used class of acid reflux and heartburn treatments, which includes Nexium, Prilosec, Protonix, Prevacid and other drugs, many of which are now available over-the-counter (OTC). The drugs are used by millions of Americans, but Carroll and a growing number of other plaintiffs now allege that the drug makers have withheld important safety information from consumers and the medical community for years about the potential risks.
There are now more than 8,400 Prilosec lawsuits, Protonix lawsuits, Nexium lawsuits, Prevacid lawsuits and other PPI lawsuits pending throughout the federal court system. Each of the claims involve similar allegations that the manufacturers of the popular heartburn and acid reflux drugs failed to provide adequate warnings.
Most of the claims involve allegations that users developed an acute kidney injury, chronic kidney disease or renal failure. However, there are also a growing number of stomach cancer lawsuits linked to Prilosec, Protonix, Nexium and other PPIs.
Given common questions of fact and law raised in complaints filed by individuals nationwide, the federal cases have all been centralized for pretrial proceedings before U.S. District Judge Claire C. Cecchi in New Jersey, as part of an MDL (multidistrict litigation).
To help gauge how juries may respond to certain evidence and testimony likely to be repeated throughout the litigation, Judge Cecchi has established a "bellwether" process, in which a small group of representative kidney injury cases will be prepared for early trial dates, with the first case expected to go before a jury in September 2020.
While the outcome of these early bellwether trials will not be binding on other Nexium and Prilosec cases pending in the litigation, they will be closely watched, and may have a significant influence on eventual settlement negotiations necessary to avoid the need for thousands of individual trials nationwide.
Tags:
AstraZeneca,
Heartburn,
Heartburn Drugs,
Kidney Failure,
Kidney Injury,
Nexium,
Pfizer,
Prevacid,
Prilosec,
Procter & Gamble,
Proton Pump Inhibitor,
Proton Pump Inhibitors,
Protonix,
Stomach Cancer
Image Credit: |
"*" indicates required fields