Neonatal Exposure to Psychotropic Drugs May Put Newborns At Risk: Study
April 14, 2015
By: Irvin Jackson
The findings of new research suggest that a host of psychotropic drugs, from antipsychotics to antidepressants, may increase the risk of birth complications when taken by pregnant mothers. 
In a study published late last month in the Journal of Clinical Psychiatry, researchers from France looked at four major classes of psychotropic drugs, including antidepressants, antipsychotics, mood stabilizers and anxiolytics/hypnotics, finding that some increased the risk of low birth weight, while others increased the risk of neonatal hospitalization.
Researchers looked at data on 1,071 women in French healthcare networks from 12 mother-baby units. They looked at whether the women took psychotropic drugs, what types, and neonatal outcomes, such as birth weight, preterm birth and neonatal hospitalization.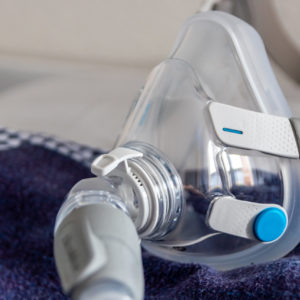 Did You Know?
Millions of Philips CPAP Machines Recalled
Philips DreamStation, CPAP and BiPAP machines sold in recent years may pose a risk of cancer, lung damage and other injuries.
Learn More
The study found that more than 40% of women used at least one psychotropic drug during their pregnancy. Mood stabilizers, such as Depakote, Tegretol, and Lamictal, doubled the risk of low birth weight. Antipsychotics, like Risperdal and Seroquel, increased the risk of neonatal hospitalization by 74%. Antidepressants, like Zoloft and Celexa, increased the hospitalization risk by 60% and anxiolytics/hypnotics, increase that risk by nearly 90%.
"Infants exposed to psychotropic drugs during pregnancy have less optimal neonatal outcome than unexposed infants and should be considered a high-risk population," the researchers determined.
Psychotropic Drug Pregnancy Risks
A number of the classes of drugs have been linked to increased risk of birth defects and other developmental problems.
Zoloft (sertraline) is one of the most widely prescribed medications in the United States, and has been used by tens of millions of individuals. However, use of Zoloft by pregnant women has been linked to a potential increased risk of serious and potentially life-threatening birth defects and malformation for children.
In November 2006, the FDA added warnings about a potential risk of persistent pulmonary hypertension in newborns (PPHN) from Zoloft and other newer antidepressants when taken after the 20th week of pregnancy. The side effects of Zoloft and other similar medications were linked to a six times greater risk of PPHN.
In June 2007, studies found an association between the use of antidepressants like Zoloft early in the pregnancy and a risk of abnormal skull development, gastrointestinal abnormality and brain defects.
There are currently several hundred Zoloft lawsuits pending nationwide involving children born with severe birth defects and malformations after exposure to the drug during pregnancy. All of the lawsuits involve similar allegations that the drug makers failed to adequately warn about the potential risk of becoming pregnant while taking Zoloft.
Since April 2012, complaints filed in U.S. District Courts throughout the country have been centralized for pretrial proceedings before U.S. District Judge Cynthia Rufe in the Eastern District of Pennsylvania, as part of a multidistrict litigation, or MDL.
Depakote pregnancy risks have been associated with the development of severe birth defects and malformations, including spina bifida, cleft palate, abnormal skull development, malformed limbs, holes in the heart and urinary tract problems; especially when the drug is taken during the first 28 days, when neural tube closure and other critical formations are taking place.
In 2006, the FDA added a "black box" warning about the potential Depakote birth defects side effects, after a study found that 20% of pregnant mothers who gave birth while on Depakote had a child with malformations or a birth defect.
In May 2013, the FDA put new restrictions on Depakote pregnancy use, contraindicating it for pregnant women, but only when it was used for the treatment of migraines. The agency did not contraindicate it for pregnant women using it to treat epilepsy. The FDA changed all valproate-based drugs from a class "D" to a class "X" pregnancy drug, but only as they pertain to migraines.
Abbott Laboratories, the makers of Depakote, currently faces a number of Depakote birth defect lawsuits filed by families throughout the country, which allege that the drug maker failed to adequately research the medication or warn consumers and the medical community about the risks associated with using the popular medication during pregnancy.
"*" indicates required fields