Proposed Legislation Would Cripple FDA's Ability To Make Medical Devices, Drugs Safe, Group Warns
July 08, 2015
By: Irvin Jackson
A consumer watchdog group is warning that pending legislation in Congress could decimate the ability of federal regulator to ensure the safety of new drugs and medical devices. 
The House of Representatives is expected to vote today on H.R. 6, known as the 21st Century Cures Act, which is proposed by House Republicans and may give pharmaceutical companies even greater ability to introduce new products without thorough testing, providing for approval of new medications based on scientific data considered much weaker than what it is currently required by the FDA.
The prominent consumer group Public Citizen issued a press release earlier this week to warn about the severe consequences this proposed legislation may have for the health and safety of U.S. patients. The bill has already been approved unanimously by the House Energy and Commerce Committee, and House Republicans have established an ambitious timeline that may result in it being enacted by the end of the year if it is not stopped.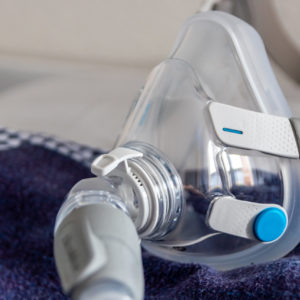 Did You Know?
Millions of Philips CPAP Machines Recalled
Philips DreamStation, CPAP and BiPAP machines sold in recent years may pose a risk of cancer, lung damage and other injuries.
Learn More
Consumer advocates have previously raised concerns that the FDA is not adequately protecting patients from dangerous drugs and medical devices, often failing to require stringent premarket studies to identify dangerous side effects or defects before the wide use of new treatments. Despite questions about the latitude already provided to manufacturers, the bill would further loosen the approval process by allowing the agency to approve drugs and medical devices that have not had clinical trials, critics warn.
Public Citizen points out that one section of the bill, Section 2222, would allow new high-risk medical devices to be approved by the FDA based only on case studies or medical journal articles, as opposed to double-blind clinical trials, which are the gold-standard for scientific review. The group says the law would basically allow the approval of potentially life-saving or life-threatening medical devices based solely on anecdotes.
The group also warns that Section 2121 of the bill would lower standards for the approval of antibiotic and antifungal medications, giving a fast-track pathway for approval that, at best, would require only early-stage clinical trials, instead of the larger, later-stage clinical trials which require testing on a large number of patients, and which are generally presumed to be better at detecting potentially dangerous drug side effects.
In addition, the group notes that the bill creates exemptions under the Physical Payment Sunshine Act, which would increase the ability of drug and medical device companies to pay doctors. In recent years, some of those payments have been traced back to doctors who presented themselves as independent researchers who wrote studies and reports celebrating the drugs and devices of the companies that were quietly paying them. In some cases those became the same types of studies that the bill would allow the FDA to use to approve new drugs and devices.
The group also says the new bill would increase the prevalence of antibiotic resistant bacteria, and is a gift to pharmaceutical companies that will help them keep generic drugs off the market for longer, thus forcing millions of patients to pay higher costs for those drugs.
The bill comes amid a push for drug companies to release clinical trial data following incidents of ghost-writing and study-tampering that has involved powerful drugs that were later approved by the FDA. Independent researchers warn that in some cases it appears the agency was outright lied to about adverse events and effectiveness of drugs in company-sponsored clinical trials.
In February, a study found that the FDA was finding evidence of clinical trial fraud, but not reporting it in most cases.
Supporters of the bill say more flexibility in the FDA approval requirements is necessary to speed up the process of getting vital drugs to patients in a timely manner.
"*" indicates required fields