Punitive Damages in Roundup Non-Hodgkins Lymphoma Case May Result in New Trial
October 11, 2018
By: Irvin Jackson
After a California jury awarded $289 million in damages to a school groundskeeper diagnosed with non-Hodgkins lymphoma from Roundup, including $250 million in punitive damages designed to punish Monsanto for failing to warn consumers about the cancer risk associated with the widely used weedkiller, the state court judge who presided over the case indicates she may order a new trial.
In the first of more than 8,000 Roundup lawsuits pending nationwide to go to trial, a California jury returned a staggering verdict against Monsanto in late August, including $39 million in compensatory damages and more than six times that amount in punitive damages, which were intended to deter Monsanto and other companies from engaging in similar reckless conduct.
The trial involved claims brought by DeWayne Johnson, who was granted an expedited trial date under California law, due to his grave health condition. While Johnson is dying from non-Hodgkins lymphoma, the judge presiding over the case entered a tentative ruling on Wednesday, which indicates a new trial may be scheduled for another jury to reconsider parts of the verdict.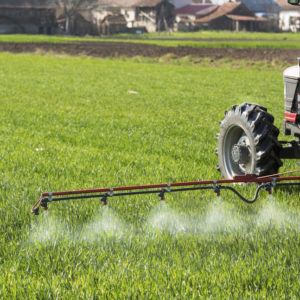 Judge Suzanne Bolanos, of the California Superior Court in San Francisco, raised questions about the amount of the punitive damage award and statements made by plaintiff's counsel during the trial, suggesting that the findings of the jury may not be supported by clear evidence of malice or oppression of information by Monanto. It is unclear from the tentative ruling whether a new trial would be limited to punitive damages, upholding the $39 million of compensatory damages in the Roundup case.
While the verdict does not have a binding impact on other claims, thousands of plaintiffs are closely watching the Johnson case as a gauge for how juries and judges may rule in similar claims pending against Monsanto.
A series of additional Roundup trial dates are scheduled over the next year, including the first federal case set to begin in February 2019 and individual state court claims set for trial in Missouri in February, April, June and September 2019. In addition, a multi-plaintiff trial involving 15 different individuals diagnosed with non-Hodgkins lymphoma from Roundup is expected to go before a St. Louis jury in October 2019, and another expedited trial in California state court may be scheduled for early next year, involving a husband and wife both dying from cancer following exposure to the Monsanto weedkiller.
The litigation emerged after the World Health Organization's International Agency for Research on Cancer (IARC) declared that glyphosate contained in Roundup is a probably human carcinogen in mid-2015. Since that time, evidence has emerged that suggests that Monsanto has covered up the link between Roundup and non-Hodgkins lymphoma for years, providing false and misleading information to consumers and regulators.
While many of the plaintiffs involved in the litigation are sick and dying, cases are being aggressively pursued in courts nationwide in hopes that similar findings by other juries will lead Monsanto to begin discussing potential Roundup settlements that would avoid the need for thousands of claims to go before juries over the coming years.
"*" indicates required fields