Roundup Bellwether Schedule in MDL Sets First Trial Date For Feb 25, 2019
October 10, 2018
By: Austin Kirk
The U.S. District Judge presiding over all Roundup lawsuits, brought on behalf of farm workers, landscapers and other consumers diagnosed with non-Hodgkins lymphoma, has scheduled the first federal bellwether trial to go before a jury starting on February 25, 2019. 
There are currently at least 8,000 product liability lawsuits pending nationwide against Monsanto, each involving similar allegations that the company failed to provide adequate warnings about the risk of non-Hodgkins lymphoma from Roundup exposure.
While most of the cases are pending in state courts, about 500 complaints have been filed in the federal court system, where they are centralized before U.S. District Judge Vince Chhabria in the Northern District of California as part of a federal MDL, or multidistrict litigation.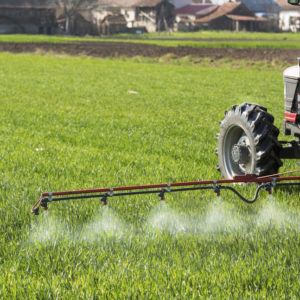 As part of the coordinated pretrial proceedings, Judge Chhabria decided early in the Roundup litigation that the Court would first decide general causation before allowing any individual cases to proceed to trial. After evaluating expert witness testimony presented by the plaintiffs, Judge Chhabria issued a 68 page decision in August, finding that there was sufficiently reliable evidence on the link between Roundup and cancer to allow individual cases to before juries.
A group of four complaints filed in the Northern District of California have been selected as bellwether claims, which Judge Chhabria has indicated will go to trial to help the parties gauge how juries may respond to certain evidence and testimony that is likely to be repeated throughout the litigation.
In a pretrial order (PDF) issued on October 3, the Court outlined deadlines leading up to the start of the first bellwether trial. Case-specific discovery for each plaintiff will be completed by November 20, with the close of expert discovery set for December 20. The parties will then file any challenges to the admissibility of expert testimony and any motions for summary judgment by January 3, 2019. Jury selection will then begin in the first case on February 20, 2019, with trial starting on February 25.
While the trial will be the first bellwether case to go before a jury in the federal court system, it will follow a $289 million verdict returned by a California state court jury on August 13, involving a case filed by a school groundskeeper diagnosed with non-Hodgkins lymphoma following years of spraying Roundup.
That case was granted an expedited trial date in California due to the plaintiff's failing health, and it is possible that another state court claim may go before a California jury in January 2019, involving a husband and wife each diagnosed with non-Hodgkins lymphoma from Roundup, who are also seeking an expedited trial date due to their grave medical condition.
In addition to the California and federal court litigation, several thousand state court cases are pending in Missouri, where Monsanto's U.S. headquarters are located. Claims involving single plaintiffs are scheduled to go before Missouri juries in February, April, June and September 2019 in Missouri, followed by a consolidated trial involving 15 different plaintiffs whose claims will be tried together in October 2019 in St. Louis.
While the outcomes of these early trial dates are not binding on other plaintiffs, they are being closely watched by lawyers involved in the litigation, as they may influence potential Roundup settlement negotiations, which would be necessary to avoid the need for thousands of individual claims to go before juries in the coming years.
"*" indicates required fields