Raw Milk Causes Most Dairy-Related Food Poisoning Illnesses: CDC
February 20, 2015
By: Russell Maas
Government health officials indicate that bacteria outbreaks from consumption of raw milk are 150 times more likely to occur than those associated with pasteurized milk, commonly causing more severe and fatal illnesses, such as E. coli. 
In the latest edition of the U.S. Centers for Disease Control and Prevention (CDC)'s journal Emerging Infectious Diseases, a study reviewed dairy product outbreaks throughou the United States from 1993 to 2006. Researchers found that most cases of food poisoning that could be traced back to dairy products were linked to consumption of raw milk or products that used raw milk.
The authors compared the consumption rate of pasteurized milk products against the amount of unpasteurized milk products consumed and reviewed the outbreaks linked to both groups to determine that there is a 150 time higher rate for outbreaks caused by raw milk product consumption.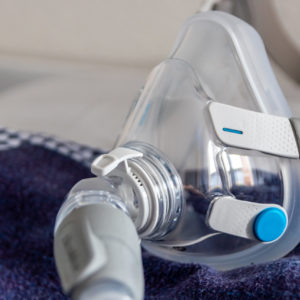 Did You Know?
Millions of Philips CPAP Machines Recalled
Philips DreamStation, CPAP and BiPAP machines sold in recent years may pose a risk of cancer, lung damage and other injuries.
Learn More
The study identified 121 dairy-related disease outbreaks that caused 4,413 illnesses, 239 hospitalizations, and three deaths. Researchers found that 73 of the outbreaks were officially determined to have been caused by the raw milk products containing harmful pathogens and almost all of the hospitalizations, 200 out of 239, were the direct result of consumption of contaminated raw milk products.
Researchers further concluded that 13% of patients in raw milk outbreaks were hospitalized when compared to a 1% hospitalization in those sickened by pasteurized products.
The study also identified disproportionate numbers when reviewing where the outbreaks occurred and who they were impacting the most. The raw milk outbreaks where individuals where hospitalized occurred in 30 states, and 75% of the outbreaks occurred in states where the sale of unpasteurized milk products is legal.
Additionally, individuals under the age of 20 were far more likely to become sickened by unpasteurized milk than from pasteurized products. The researchers attributed the difference to younger people having more sensitive and vulnerable immune systems than middle age and older healthy individuals.
As usual with the common foodborne illnesses, those with weakened immune systems such as children, the elderly or pregnant women, may be more at risk. In some cases the infections can become lethal if the infection moves through the blood stream and into other bodily organs.
The CDC's findings pinpointed that within the 30 states that allow the sale of unpasteurized milk products, those states were recorded having two times the amount of outbreaks when compared to those who restrict sales.
Raw Milk Health Concerns
Raw milk is milk from cows, sheep, or goats that has not been pasteurized to kill harmful bacteria by using the pasteurization process.
In pasteurized milk, the milk is heated to a specific temperature for a set period of time to kill harmful organisms responsible for such diseases as salmonella, E. coli, listeriosis, typhoid fever, tuberculosis, diphtheria, brucellosis and other harmful foodborne illnesses.
Consumption of raw milk has become an increasingly popular trend, due to the belief that there are additional health benefits. However, the CDC and FDA advertise that pasteurization does not reduce milk's nutritional value and only kills harmful bacteria.
The sale of unpasteurized milk has been regulated since its introduction in 1864, but states are allowed to regulate whether it is legal for retail sale or through cow-shares, which allow people to pay a fee for a cow's care in return for some of the raw milk.
In December, the CDC issued another report warning that raw milk food poisoning outbreaks had quadrupled in recent years as more states legalized it.
Government health officials warn that consumers can not tell if raw milk is safe to drink by looking at, smelling, or tasting it, and unless the milk has been through the pasteurization process which involves heating the milk to a certain temperature to kill off pathogens, consumers can not be certain the products are not contaminated.
In many cases, the outbreaks associated with raw milk products are more severe because more harmful bacteria is present. Unpasteurized milk has been recorded carrying E. coli and Salmonella which are two of the nation's largest food-borne pathogens that result in thousands of deaths annually. Additional illnesses that can be caused by raw milk products are listeriosis, typhoid fever, tuberculosis, diphtheria, brucellosis and other harmful foodborne illnesses.
"While some people think that raw milk has more health benefits than pasteurized milk, this study shows that raw milk has great risks, especially for children who experience more severe illness if they get sick," co-author of the study and deputy chief of the CDC's DFWED Enteric Disease Epidemiology Branch, Dr. Barbara Mahon said.
"*" indicates required fields