Raw Milk Risks Linked To Antibiotic-Resistant Infections, CDC Warns
September 21, 2017
By: Russell Maas
Federal health officials warn that certain unpasteurized milk products that may contain Brucella RB5, an antibiotic resistant bacteria that could cause serious or even fatal infections.
The U.S. Centers for Disease Control and Prevention (CDC) issued the "raw" milk health alert on September 13, after receiving a report of a Texas resident being hospitalized with brucellosis after drinking unpasteurized milk that tested positive for strains of Brucella RB51. To date, only one case of food poisoning has been reported.
The Texas Department of State Health Services, in conjunction with the CDC, have opened an investigation to determine the source of the infection, which is believed to be connected to raw milk products sold by K-Bar Dairy in Paradise, Texas. The investigation is still ongoing and updates will be released as the investigation reveals more information.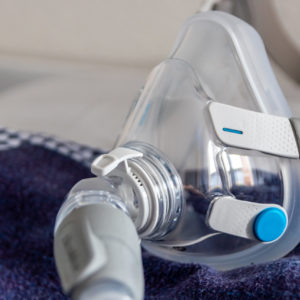 Did You Know?
Millions of Philips CPAP Machines Recalled
Philips DreamStation, CPAP and BiPAP machines sold in recent years may pose a risk of cancer, lung damage and other injuries.
Learn More
Texas Department of State Health Services was notified after an individual who was hospitalized was found to be infected with a strain of Brucella RB5. State investigators and the CDC determined the individual drank raw milk products prior to becoming ill. After testing the consumed milk product, the agencies discovered the unpasteurized milk product also tested positive for Brucella RB5.
To date, no official recall has been announced for the affected unpasteurized milk products. However, the CDC is warning that individuals who have consumed raw milk products from K-Bar Dairy in Paradise, Texas are at an increased risk of for brucellosis and should consult with their healthcare provider to receive the appropriate post-exposure prophylaxis (PEP). The incubation period for the infection ranges from five days to six months.
Brucellosis is an antibiotic resistant infection that is commonly found in raw milk products and can cause mild to severe side effects, including fever, sweats, malaise, anorexia, headache, fatigue, muscle and joint pain, and in serious cases that are left untreated even swelling of the heart, liver, or spleen and neurological symptoms. Diagnosis of the infection can only be determined through blood cultures, which are typically not ordered until patients are symptomatic.
Since the infection is antibiotic resistant, a 21-day regimen of both doxycycline and trimethoprim/sulfamethoxazole is recommended as the first line treatment. Due to the infections long incubation period, individuals should seek treatment for symptoms immediately if they believe they have been exposed or consumed raw milk products.
Raw milk is milk from cows, sheep, or goats that has not been treated to kill harmful bacteria by using the pasteurization process, which involves heating the milk to a certain temperature.
Consumption of raw milk has become an increasingly popular trend, due to the belief that there are additional health benefits. However, the CDC and the U.S. Food and Drug Administration (FDA) indicate that pasteurization does not reduce milk's nutritional value and only kills harmful bacteria.
In many cases, the outbreaks associated with raw milk products are more severe because more harmful bacteria are present. Unpasteurized milk has been recorded carrying E. coli and Salmonella which are two of the nation's largest food-borne pathogens that result in thousands of deaths annually. Additional illnesses that can be caused by raw milk products are listeriosis, typhoid fever, tuberculosis, diphtheria, brucellosis and other harmful food borne illnesses.
"*" indicates required fields