CDC Warns Of Nationwide Drug-Resistant Brucellosis Risk Linked To Raw Milk
February 13, 2019
By: Russell Maas
Raw milk products made at a Pennsylvania farm may contain a serious and sometimes fatal bacteria, federal health officials warn. 
The U.S. Centers for Disease Control and Prevention (CDC) issued the raw milk warning on February 11, following one confirmed case of RB51 Brucella infection of an individual who reported drinking unpasteurized milk products.
Raw milk produced from cows, sheep, or goats without being treated to kill harmful bacteria by using the pasteurization process, which involves heating the milk to a certain temperature. Although some believe raw milk offers more health benefits and is more natural, it also leaves consumers susceptible to serious bacteria exposure, severe illness or death.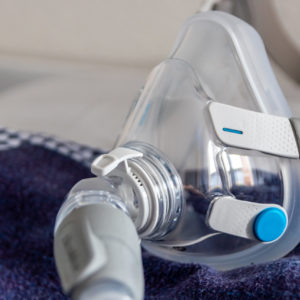 Did You Know?
Millions of Philips CPAP Machines Recalled
Philips DreamStation, CPAP and BiPAP machines sold in recent years may pose a risk of cancer, lung damage and other injuries.
Learn More
Officials are warning anyone who has consumed raw milk products from Miller's Biodiversity Farm in Quarryville, Pennsylvania within the last six months should consult with their healthcare provider to begin courses of antibiotics and additional medical treatment for Brucella strain RB51.
CDC officials are aware of raw milk products from Miller's being bought and consumed by individuals in 19 states, including Alabama, California, Connecticut, Florida, Georgia, Iowa, Maryland, Massachusetts, Michigan, Minnesota, Mississippi, New Jersey, New York, North Carolina, Ohio, Pennsylvania, Rhode Island, South Carolina, and Virginia.
CDC officials indicate they traced the strain of Brucella RB51 back to the farm after samples from a cow tested positive for RB51. Officials reported the cow has been removed from the milking herd.
Brucellosis is an antibiotic resistant infection that is commonly found in raw milk products and can cause mild to severe side effects, including fever, sweats, malaise, anorexia, headache, fatigue, muscle and joint pain, and in serious cases that are left untreated even swelling of the heart, liver, or spleen and neurological symptoms. Diagnosis of the infection can only be determined through blood cultures, which are typically not ordered until patients are symptomatic.
In many cases, the outbreaks associated with raw milk products are more severe because it can carry a higher bacterial load, meaning more harmful bacteria is consumed by victims than with outbreaks caused by most other foods. Unpasteurized milk has been recorded carrying E. coli and Salmonella which are two of the nation's largest food-borne pathogens that result in thousands of deaths annually. Raw milk has also been linked to outbreaks of listeriosis, typhoid fever, tuberculosis, diphtheria, brucellosis and other harmful food borne illnesses.
In a study previously published by the CDC's journal, Emerging Infectious Diseases, researchers reviewed dairy product outbreaks throughout the United States from 1993 to 2006, and found that most cases of food poisoning that could be traced back to dairy products were linked to consumption of raw milk or products that used raw milk.
The authors compared the consumption rate of pasteurized milk products against the amount of unpasteurized milk products consumed and reviewed the outbreaks linked to both groups to determine that there is a 150 time higher rate for outbreaks caused by raw milk product consumption.
"*" indicates required fields