"Raw Water" Trend Carries Serious Health Risks, Little Benefit: Experts
January 08, 2018
By: Russell Maas
Federal health officials are warning about a dangerous new trend among consumers drinking "raw water", which could place individuals at serious risk for chemicals, bacteria, parasites and viruses, that could lead to potentially severe health consequences. 
The warnings come as start-up companies, such as Tourmaline Spring of Maine and Live Water of Oregon, have begun delivering and selling untreated water in a variety of forms, including jugs and bottles that are eligible for refills through the distributors.
The popularity of raw water has emerged in certain areas in the United States, with sales of unfiltered water in 2.5 gallon sizes reaching upward of $37 and $15 for refills through Live Water.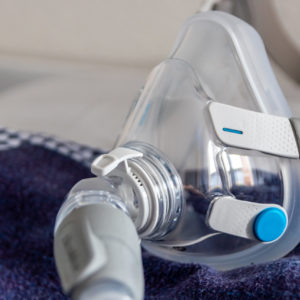 Did You Know?
Millions of Philips CPAP Machines Recalled
Philips DreamStation, CPAP and BiPAP machines sold in recent years may pose a risk of cancer, lung damage and other injuries.
Learn More
According to a report by The New York Times, owners of the stores selling unfiltered water products indicate the raw water moves quickly off of stores shelves, with some indicating sales of roughly 900 gallons of unfiltered water daily. Some store owners report that the sales of unfiltered water has doubled every year for three consecutive years as individuals become more concerned about the chemicals used to treat public water intended for consumption.
As the trend becomes increasingly more common, federal health officials from the Environmental Protection Agency (EPA) and the Centers for Disease Control and Prevention (CDC) have released warnings that indicate consumers could be at serious risk of infection and disease from consuming unfiltered and untreated water products.
According to the EPA, unfiltered water that is collected and untreated could have been subject to a variety of unhealthy exposures, such as farm waste runoff, septic tank spillovers chemicals, and pesticides, which could cause serious illness and death if consumed and left untreated.
Additional factors that can result in unhealthy conditions of "raw", unfiltered drinking water are unknown leaking underground pipes or tanks, landfill and waste site runoff, elevated levels of lead and copper, bacteria and nitrates exposure, fertilizers and pesticide exposure, and household waste exposure that could include contamination of cleaning solvents, motor oils, paints, and detergent residue.
Untreated water may also increase the risk of long-term illnesses such as kidney and liver damage, nervous system disorders and birth defects. Young children and the elderly who have weakened immune systems are at an even higher risk of illness.
The CDC claims that the United States maintains the safest drinking water across the globe due to the treatment process in which it is filtered through. Water used for public consumption in the United States is commonly put through a coagulation and flocculation process in which dirt and dissolved particles are neutralized, then followed by a sedimentation and filtration process to remove dissolved particles.
The last part of the process is a disinfection process in which the water is treated with chlorine to kill any remaining parasites, bacteria, viruses, and to protect the water from germs when it is piped to homes and businesses.
Stacy

August 25, 2021 at 3:49 pm

I live in a coastal community that was severely impacted by hurricane Florence in 2018. Since the hurricane I have experienced many health issues including parasitic disorders. All I can get from the doctors is that I'm delusional and will not even begin to listen or look at the problem. I'm one amongst many suffering from this and when I say suffering I can't hardly leave my house due to my healt[Show More]I live in a coastal community that was severely impacted by hurricane Florence in 2018. Since the hurricane I have experienced many health issues including parasitic disorders. All I can get from the doctors is that I'm delusional and will not even begin to listen or look at the problem. I'm one amongst many suffering from this and when I say suffering I can't hardly leave my house due to my health condition because of this. It has broken me mentally physically and financially. I have no one to turn to and I just want to die some days. If anyone can help me please let me know
"*" indicates required fields