CPSC Warns Parents to Stop Using Recalled Boppy Newborn Loungers Following Additional Infant Deaths
June 08, 2023
By: Katherine McDaniel
Federal safety officials have issued renewed warnings for parents to stop using Boppy newborn loungers, which were recalled nearly two years ago, but continue to cause infants to suffocate and die.
The U.S. Consumer Product Safety Commission (CPSC) issued a new Boppy infant lounger warning on June 6, indicating parents should stop using the products and be aware that some websites continue to illegally sell the recalled infant loungers on their platforms.
The warning follows a recall of over 3.3 million Boppy newborn loungers first issued in September 2021, following at least eight reports of infants suffocating and dying after rolling over in the loungers between December 2015 and June 2020.
The suffocation deaths occurred after the infants were reportedly placed in the loungers awake on their back, stomach, or side and were later found deceased on their side or stomach. Since then, the CPSC indicates it has received at least two more reports of infant deaths linked to the recalled infant loungers.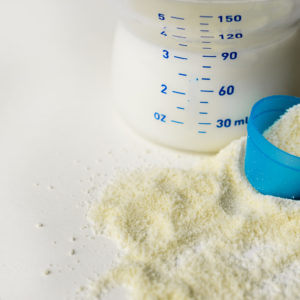 The Boppy newborn lounger recall impacted all models and colors of Boppy Original, Boppy Preferred, and Pottery Barn Kids Boppy newborn loungers sold online at Amazon.com, and in Pottery Barn Kids, Target, and Walmart stores. The loungers retailed between $30 and $44, and were distributed from January 2004 through September 2021.
According to officials, the infant loungers pose a suffocation risk to infants, who can potentially roll or move off the pillows and place themselves in a position which inhibits their breathing. While the padded loungers were not intended to be used as infant sleep products, the agency determined that the products posed a great risk of suffocation to consumers and should not remain on the market.
Additional Infant Deaths Linked To Recalled Boppy Loungers
Following the recall announcement in September 2021, the CPSC received at least two additional reports of infant deaths linked to the Boppy newborn loungers, bringing the total of known deaths to ten. The first of the two reports was received in October 2021, after an infant rolled off the cushioned lounger and underneath an adult pillow nearby and died from positional asphyxiation. A month later, in November 2021, another infant, whose cause of death was undetermined, was found deceased after being placed on the lounger in an adult bed with soft bedding.
The recalled loungers have been illegal to sell or donate since the recall was announced, however, the dangerous loungers continue to be sold through online platforms, including Facebook marketplace, despite numerous attempts from both the agency and Boppy for the recalled products to be removed from their sites.
Despite continued infant suffocation deaths linked to infant loungers, and a study conducted in 2022 by the CPSC that highlighted the high risk of infants suffocating in the loungers, tighter regulations have yet to be implemented. Because infant loungers are not specifically marketed as infant sleep products and are considered safe for use when infants are awake, they avoid stricter CPSC oversight than the agency would implement for infant sleep products, and have therefore remained on the market.
According to the U.S. Food and Drug Administration (FDA), approximately 4,000 infant fatalities occur annually due to accidental suffocation, and many of the reported suffocation deaths resulted from the infant rolling on their stomach or side after being placed in the lounger while awake.
The CPSC emphasizes that babies should always be placed on their backs to sleep, and the safest place for a baby to sleep is on a flat, firm surface in a bassinet, crib, or play yard. Babies should not be exposed to blankets, pillows, crib bumpers, or any other items in their sleeping environment. Consumers are urged to participate in the recall and stop using the recalled Boppy newborn loungers immediately.
Consumers may contact The Boppy Company by phone Monday through Friday from 9 a.m. to 5 p.m. ET at 800-416-1355, or online at www.boppy.com to receive a refund and instructions on how to properly dispose of their recalled products.
"*" indicates required fields