Pilots Not Aborting Landings Contributing to Airplane Accidents: Report
September 11, 2013
By: Irvin Jackson
The deaths of five people in three U.S. airplane accidents in recent months could have been avoided if the pilots had aborted their landings and tried again, according to an investigative report that suggests air safety could be improved if pilots were less reluctant to abort a bad approach and circle around for another landing.  
A Bloomberg News report published on September 6 highlighted three three recent airplane landing crashes, which made this year the deadliest in American aviation since 2009.
Experts interviewed in the story indicated that the accidents could have all been prevented if the pilots had recognized the danger and aborted their landings.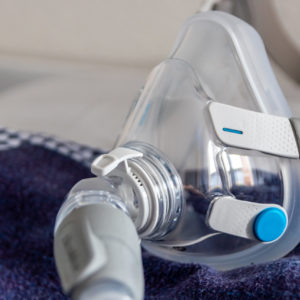 Did You Know?
Millions of Philips CPAP Machines Recalled
Philips DreamStation, CPAP and BiPAP machines sold in recent years may pose a risk of cancer, lung damage and other injuries.
Learn More
Even with the five deaths, including one victim killed after the accident when she was run over by a rescue vehicle, commercial and passenger flights in the U.S. are extremely safe, and most accidents are considered preventable. However, experts told Bloomberg News that more needs to be done to get pilots to abort a bad approach and go around again for another try at landing.
Failed landings are the leading category for airplane crashes and fatalities, according to data collected by Boeing Co. And a survey of 2,340 pilots found that 97% of them ignored rules calling for pilots to abort an approach and make a second attempt at landing, according to the Flight Safety Foundation in Alexandria, Virginia.
Most airlines require pilots to have the plane stable on final approach at 1,000 feet above the runway if there is poor weather and at 500 feet in clear weather. Required checklists should be complete and the landing gear should be down. If these things have not been done, then experts indicate that the pilot should abandon the landing, circle around and try again. However, pilots almost never heed that rule, which could result in them realizing too late that they are in trouble.
Recent Airplane Crashes
The three major accidents in the U.S. since July include a crash of a Southwest Airlines 737-700, which smashed nose-first into the runway at LaGuardia Airport in New York. The landing gear broke and the plane skidded across the runway, resulting in nine minor injuries but no deaths.
An August 14 crash of a United Parcel Service Airbus SAS A300-600F freight plane resulted in two deaths, however. That plane crashed in Birmingham, Alabama after a cockpit warning indicated they were losing altitude too fast. The warning went off seven seconds before the plane hit the trees, then slammed into a hillside, killing both pilots.
The deadliest airplane accident this year occurred over the summer, involving the crash of Asiana Airlines Flight 214 on a runway in San Francisco on July 6.
Preliminary reports from investigators have suggested that the Asiana Airlines plane was flying too slow and at too low an altitude to clear a sea wall at the end of the runway, which juts out into the water. The flight crew reportedly tried to abort the landing and circle around again, but the action was taken too late and the tail of the plane clipped the sea wall and was torn off, sending the plane skidding across the runway.
Reports also indicate that this flight was the pilot's first time flying a Boeing 777 and the flight crew included an instructor. Investigators have found no signs of mechanical failure.
That crash resulted in the deaths of three passengers, including a Chinese teen girl who was run over by an emergency rescue vehicle that did not see her on the ground after the crash.
A number of airplane accident lawsuits have been filed against Asiana and Boeing as a result of the accident, claiming that negligence played a factor in the crash and deaths.
"*" indicates required fields