Researchers Confirm Washington E. Coli Outbreak Spread By Endoscopes
April 01, 2015
By: Irvin Jackson
Researchers indicate that a recent outbreak of deadly, drug-resistant E. Coli infections at a Washington state hospital was caused by contaminated endoscopes, which were not properly cleaned between patients, even though staff followed manufacturer instructions. 
Infectious disease control experts in Washington published a report on the outbreak in the March 30th edition of the Infection Control & Hospital Epidemiology, indicating that a strain of antibiotic-resistant E. Coli bacteria was transferred to at least seven patients due to improperly cleaned endoscopes.
According to the report, the outbreak occurred despite hospital staff following instructions provided by the endoscope manufacturer on how to properly clean the devices between patients.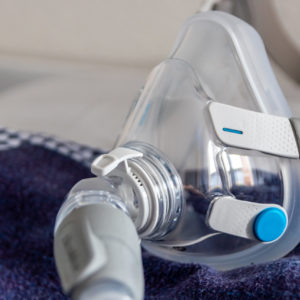 Did You Know?
Millions of Philips CPAP Machines Recalled
Philips DreamStation, CPAP and BiPAP machines sold in recent years may pose a risk of cancer, lung damage and other injuries.
Learn More
The report appears to be an analysis of an outbreak of a drug-resistant strain of E. coli which affected about 30 patients at Virginia Mason Medical Center from 2012 to 2013. The study even notes the same dates, but never names the hospital.
The Virginia Mason outbreak, and a similar outbreak of drug-resistant infections at UCLA Ronald Reagan Medical Center, have been blamed on difficulties cleaning duodenoscopes, even when the manufacturer instructions are followed. In both instances, duodenoscopes manufactured by Olympus were reportedly used during endoscopic retrograde cholangiopancreatography (ERCP) procedures.
"Although the endoscopes had been reprocessed according to industry standards, we identified contaminated endoscopes that might have facilitated the transmission of the multidrug-resistant organism," Dr. Kristen Wendorf, the study's lead author, said in a press release. "In the wake of the recent outbreak of CRE due to contaminated endoscopes, we suspect endoscope-associated transmission of bacteria is more common than recognized and not adequately prevented by current reprocessing guidelines."
Researchers identified 32 patients impacted by the outbreak, several of whom died. The study identified at least seven deaths that occurred within 30 days of the infections. Researchers determined that despite following the cleaning regimen distributed by the manufacturer, it was impossible for hospital staff to properly clean them because of their defective designs.
Late last week, the FDA announced that Olympus had issued and validated new cleaning instructions for its duodenoscopes which should result in sufficient sterilization if followed.
The new instructions involve raising and lowering the elevator for the duodenoscopes several times while immersing them during precleaning and significant increases in the amount of manual brushing, flushing procedures, flushing volume and other measures. The company is also sending out a new brush for cleaning the elevator recess area.
The FDA is recommending that hospitals put the new cleaning instructions into use immediately and to train the appropriate staff on the proper cleaning of the duodenoscopes as soon as possible.
Duodenoscope Contamination Concerns
Duodenoscopes are flexible, lit tubes that are inserted down the throat to the top of the small intestines for gastrointestinal procedures. They allow contrast dye to be injected and can be used with other medical instruments to retrieve biopsy samples. The FDA estimates that more than 500,000 ERCP duodenoscope procedures occur each year in the U.S.
According to an FDA safety communication issued last month, infections from duodenoscopes may occur because they are difficult to clean properly, potentially allowing bacteria to become trapped even when doctors and health care professionals follow the recommended cleaning steps.
Olympus duodenoscopes and many other similar devices include a movable "elevator" at the tip, which may trap pathogens and blood even when recommended cleaning techniques are used.
The FDA also announced earlier this month that it will hold a meeting of its Gastroenterology and Urology Devices advisory panels on May 14 and 15. The panels will be asked to make recommendations on regulatory actions needed to ensure the proper design and cleaning of certain endoscopes throughout the industry.
The FDA advisory panel will make non-binding recommendations to the FDA on how to proceed. While the FDA is not required to follow the panel's advice it usually does, or the recommendations have a strong influence on whatever decision the agency does make.
A number of hospital infection lawsuits have been filed against Olympus in recent weeks by either former patients who were infected after ERCPs or by the family members of patients who died due to ERCP duodenoscope infections. The lawsuits accuse Olympus of negligence in failing to provide adequate cleaning instructions to hospitals, or failing to properly design its duodenoscopes.
"*" indicates required fields