Restaurant Carbon Monoxide Leak Kills 1, Injures 28 on Long Island
February 24, 2014
By: Irvin Jackson
The manager of a New York restaurant has died and dozens of others were injured by a carbon monoxide leak at Legal Sea Foods in Long Island.  
Emergency responders were called to the Legal Sea Foods restaurant in the Walt Whitman Shops near Huntington Station, a mall in Long Island, on Saturday night after a woman reportedly collapsed. The carbon monoxide levels were so high that emergency responders soon began to feel dizzy and nauseous themselves, with several requiring medical treatment of their own.
Manager, Steven Nelson, 55, was found unconscious in the basement, with reports suggesting that he suffered cardiac arrest that may be related to carbon monoxide exposure. He was later pronounced dead at a nearby hospital. The woman who collapsed was reportedly an employee who remains hospitalized due to carbon monoxide poisoning. Police indicate that at least 27 others were treated for symptoms of carbon monoxide exposure and released.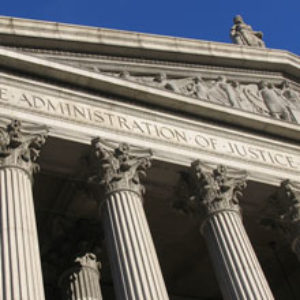 The gas leak has been traced to a flue pipe of the water heater, and the restaurant was informed that it may face fines of up to $2,000 for faulty equipment. The restaurant also did not have a carbon monoxide detector, which may have alerted individuals to the leak before the toxic gas caused injury.
A similar situation with a water heater flue pipe appears to be the cause of carbon monoxide exposure at a Maryland Westin hotel last weekend, which resulted in dangerously high levels of the gas being detected on all seven floors. In that incident, at least 20 people were hospitalized with carbon monoxide, and hundreds of others may have been exposed to the gas at the Westin Hotel near BWI airport.
Carbon monoxide is a significantly toxic gas that has no irritating factors that can allow someone to detect its presence. It is the leading cause of fatal poisonings in the United States, and many people who survive exposure are left with permanent brain damage from carbon monoxide gas.
According to the CDC, there are generally more than 430 carbon monoxide deaths each year in the United States, with more than 15,000 people requiring emergency room treatment following exposure to the gas annually.
"*" indicates required fields