Rhabdomyolysis Warning Issued by FDA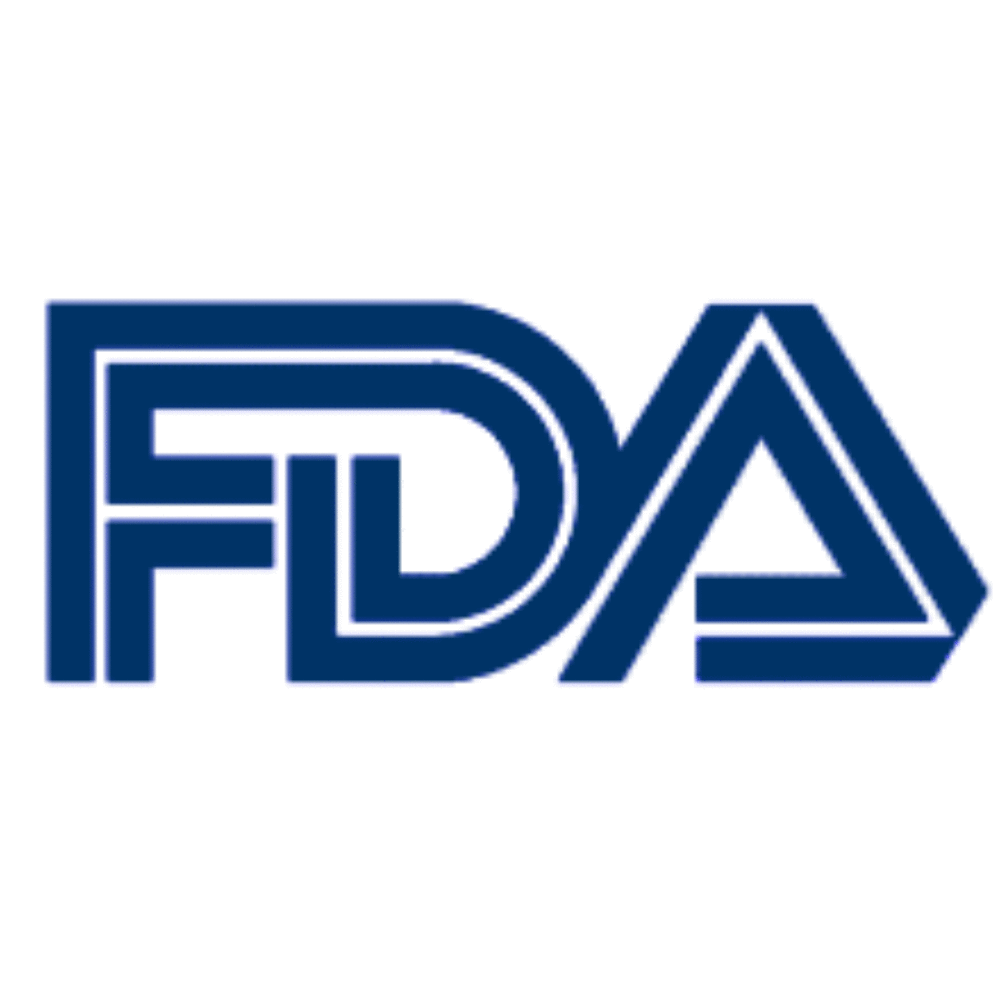 August 11, 2008
By: AboutLawsuits
The FDA issued an alert on Friday to remind doctors and the public about the risk of rhabdomyolysis, a rare and potentially fatal muscle condition, which could arise from the combined use of cholesterol drugs containing simvastatin, such as Zocor, Vytorin and Simcor, and heart drugs containing amiodarone, such as Cordarone and Pacerone.
The FDA has warned healthcare professionals to not administer more than 20 mg/day of simvastatin to patients receiving amiodarone, as the combined usage increases the risk of rhabdomyolysis. Patients using amiodarone, who also receive an initial dose or increased dose of simvastatin, have been urged to report any muscle pain, stiffness, weakness or spasms to their doctor. The use of other statins, other than Zocor, Vytorin and Simcor, in patients using amiodarone has also been recommended.
All cholesterol drugs in the class of medications known as statins, which include medications containing simvastatin, are associated with a risk of rhabdomyolysis when used on their own. However, the risk increases when simvastating is combined with a heart drug like amiodarone, which is used to treat abnormal heartbeat. The risk increases further when a patient using amiodarone are given doses of over 20 mg/day of simvastatin.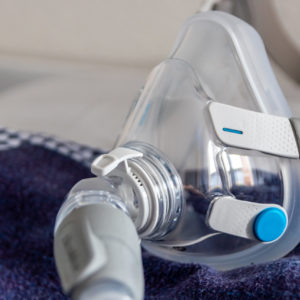 Did You Know?
Millions of Philips CPAP Machines Recalled
Philips DreamStation, CPAP and BiPAP machines sold in recent years may pose a risk of cancer, lung damage and other injuries.
Learn More
Rhabdomyolysis is a rare condition of muscle injury in which the skeletal muscle is damaged and releases myoglobin into the bloodstream. This may cause severe kidney failure and death. Symptoms include muscle cramps, tenderness, stiffness, pain or spasms. The illness is usually reported in patients over 65 years of age or those who have renal impairment or uncontrolled hypothyroidism.
While the precise mechanism that causes rhabdomyolysis as a side effect of these drugs remains unknown, it is associated with the fact that amiodarone inhibits the cytochrome P450 3A4 (CYP3A4) enzyme, which metabolizes simvastatin.
Simvastatin is the generic name of an anti-cholesterol drug. It is an ingredient in Merck's Zocor and Abbott's Simcor, as well as generic versions of those drugs. It is one of two components contained in the popular cholesterol drug Vytorin.
Amiodarone is the generic name of an anti-arrhythmia drug. It is an ingredient in Wyeth's Cordarone and Upsher-Smith's Pacerone. The FDA indicates that they are working with the manufacturer of Cordarone to include a warning about the increased risk of rhabdomyolysis when Cordarone is combined with simvastatin or any anti-cholesterol medication containing simvastatin, such as Zocor, Simcor or Vytorin.
The FDA previously issued a warning in May 2002 about the increased risk of rhabdomyolysis caused when simvastatin is combined with amiodarone. However, the FDA has received 52 reports of rhabdomyolysis since then.
Kenneth

November 22, 2010 at 12:14 am

For the last five years I have been taking 80 mg Simvastatin and 240 mg of Diltazem and 40 mg Lisinopril. I lost feeling in my feet and the lower part of my legs. Could not sleep very well due to muscel spasms all night. Muscle cramps and spasms and two siezers where I could not function. After I was diagnosed with neropothy I quit using the Simvastatin. Did get some feeling back in my feet after [Show More]For the last five years I have been taking 80 mg Simvastatin and 240 mg of Diltazem and 40 mg Lisinopril. I lost feeling in my feet and the lower part of my legs. Could not sleep very well due to muscel spasms all night. Muscle cramps and spasms and two siezers where I could not function. After I was diagnosed with neropothy I quit using the Simvastatin. Did get some feeling back in my feet after two months. Still have very weak muscles and muscle pain.

cheny

September 8, 2010 at 11:16 pm

My husband has been taking simcor for months. He started to feel tired, went to the cardiologist. He did a stress test. He was told it was probably lack of exercise. He started to feel short of breath. Went to a pulmonologist. He was sent home with oxygen, got worse, was hospitalized and they had to do a lung biopsy. They couldn't find anything wrong, but was very short of breath and lost 25 poun[Show More]My husband has been taking simcor for months. He started to feel tired, went to the cardiologist. He did a stress test. He was told it was probably lack of exercise. He started to feel short of breath. Went to a pulmonologist. He was sent home with oxygen, got worse, was hospitalized and they had to do a lung biopsy. They couldn't find anything wrong, but was very short of breath and lost 25 pounds in 2 months and lost all the muscle of his body. After my insisting on the Simcor to be stopped, the doctor was in shock. He got better on a daily basis. He is still on oxygen, but has imporved like 60 %. The doctor stated it was the Simcor . Anyone out there with a similar problem. It has been a nightmare.

mike

November 6, 2009 at 2:12 pm

My dad began simvistatin and within 3 weeks his cpk level jumped to over 15000 normal is around 60. He has lost the use of his legs and most of his arms and ended up in a wheelchair. The worst part is that his cholestoral level wasnt really that high and could be under control with diet and exersice. It has also destroyed his already weak kidneys and is now on dialasys for the rest of his life. I [Show More]My dad began simvistatin and within 3 weeks his cpk level jumped to over 15000 normal is around 60. He has lost the use of his legs and most of his arms and ended up in a wheelchair. The worst part is that his cholestoral level wasnt really that high and could be under control with diet and exersice. It has also destroyed his already weak kidneys and is now on dialasys for the rest of his life. I am at wits end and really enraged

Paul

October 30, 2009 at 12:54 am

I would like to report my concern for drug interactions with statins and idiopathic pulmonary fibrosis. My dad was switched from Lipitor to Crestor in November 2008. By January 2009 he had shortness of breath and sought advice from his doctor. An X-ray revealed both lungs were scared and appeared white on and x-ray. A smokers lung appears black. He had no risk factors for any lung problem, no smok[Show More]I would like to report my concern for drug interactions with statins and idiopathic pulmonary fibrosis. My dad was switched from Lipitor to Crestor in November 2008. By January 2009 he had shortness of breath and sought advice from his doctor. An X-ray revealed both lungs were scared and appeared white on and x-ray. A smokers lung appears black. He had no risk factors for any lung problem, no smoking, no environmental or insulation exposure. So being in the computer field, you have to ask, "what is the last thing you did before things went wrong?" He was given Crestor. Yes, Crestor, the very same drug that was pulled off the market because of problems when it first came out. It is important to note he was taking medication for diabetes and hypertension. Anyway, he passed away October 11, 2009 unable to breath on his own or supplied oxygen. Just nine months after being diagnosed, he's gone. Please let me know if you have any other reports of concern for these cholesterol lowering drugs. I have included some links that support my concern. Thanks, Paul http://www.lareb.nl/documents/kwb_2008_3_statin.pdf http://www.erj.ersjournals.com/cgi/content/full/19/3/577 http://healthspanlife.wordpress.com/2008/02/05/statins-the-harmful-and-largely-unnecessary-marketted-cholesterol-lowering-drugs/

Johnny

July 31, 2009 at 7:33 pm

Zocor cause all of my Dad Vital organ to shut down. since 1999 My dad begin to have problems with his heart. He had a stroke in 2001 and major kidneys problems in 2002 and 2003. My Daddy was admitted to emergency room during the month of September for stomack pain and his symptoms gotten worse their and he was kept their for several days.....the doctors wanted him to take a step down and rehab in [Show More]Zocor cause all of my Dad Vital organ to shut down. since 1999 My dad begin to have problems with his heart. He had a stroke in 2001 and major kidneys problems in 2002 and 2003. My Daddy was admitted to emergency room during the month of September for stomack pain and his symptoms gotten worse their and he was kept their for several days.....the doctors wanted him to take a step down and rehab in nursing home.. while in the nursing home his symptoms continue to get worse.. during the month of December My Dad had a heart attack, I pulled my dad medical record and discovered that he was taking Zocor since 2001 and tons of refills from lipitor..My dad had a stroke in 2001. My dad liver stop functioning during the month of march of 2009 and he died march 20 2009. Zocor cause all of my Dad major organ to completely shut down and I have my dad medical record and lab work to prove it.

MYKLOR

July 9, 2009 at 4:21 pm

MY MOTHER HAS RECENTLY BEEN DIAGNOSED WITH ALS.....BUT HER SYMPTOMS ARE NOT PROGRESSING LIKE ALS...SO I REGUESTED ALL OF HER LAB RESULTS AND DISCOVERED HER RHABDO COUNT WAS HIGH...SO I PULLED HER MEDICAL RECORDS FROM A HEART ATTACK SHE HAD IN 2003......SHE WAS PUT ON ZOCOR....SHE HAS ALWAYS TOLD ME THAT WHEN SHE TOOK THE MEDICATION AFTER HER RELEASE FROM THE HOSPITAL IS WHEN HER SYMPTOMS BEGAN...S[Show More]MY MOTHER HAS RECENTLY BEEN DIAGNOSED WITH ALS.....BUT HER SYMPTOMS ARE NOT PROGRESSING LIKE ALS...SO I REGUESTED ALL OF HER LAB RESULTS AND DISCOVERED HER RHABDO COUNT WAS HIGH...SO I PULLED HER MEDICAL RECORDS FROM A HEART ATTACK SHE HAD IN 2003......SHE WAS PUT ON ZOCOR....SHE HAS ALWAYS TOLD ME THAT WHEN SHE TOOK THE MEDICATION AFTER HER RELEASE FROM THE HOSPITAL IS WHEN HER SYMPTOMS BEGAN...SHE HAS COMPLETE MUSCLE LOSS IN HER LEFT HAND AND 70 PERCENT MUSCLE LOSS IN HER RIGHT HAND AND NOW HER ARMS AND LEGS ARE BECOMING AFFECTED...I BELIEVE THIS MEDICATION MAY BE RESPONSIBLE AND THAT A STRONGER WARNING IS WARRENTED...

RON

June 24, 2009 at 1:32 am

I have also have problems with Zocor, Leg Muscles,Nerves legs Cramps. Cannot walk without the aid of Cane or Walker. Have had Muscle/Nerve Biopsy and various nerve tests and have received no relief or help in walking. Muscles are extremely weak.

Gayla

February 8, 2009 at 9:14 pm

I took statins when they first came out. Ihad muscle pain right a way. I tried three differant statins and got a lot more pain. This was in the nineties and now I live with a lot of leg cramps, sometines I get six to eight spasims at a time. I went to doctors and tried to get relief from the pain and was told to live with it.

Rhabdomyolysis Lawsuits : AboutLawsuits.com

August 11, 2008 at 4:28 pm

[...] SIMVASTATIN AND AMIODARONE: In August 2008, the FDA issued a renewed warning about the increased risk of Rhabdomyolysis when cholesterol drugs containing simvastatin, such as Zocor, Vytorin and Simcor, are combined with [...]
"*" indicates required fields