Risk of Exploding Airbags May Have Been Known Ten Years Ago: Report
November 10, 2014
By: Irvin Jackson
Some lawmakers are calling for a criminal investigation into the manufacturer of exploding airbags that have resulted in several deaths and dozens of injuries, following recent revelations that suggest the Japanese auto parts supplier knew about risk of problems years earlier than it has admitted. 
On November 7, U.S. Senators Richard Blumenthal, of Connecticut, and Edward j. Markey, from Massachusetts, called on the Justice Department to launch a probe into the actions of Takata that resulted in millions vehicles being recalled this summer due to potentially deadly airbag that could over-inflate and explode, sending metal debris hurtling into the passengers compartment.
Last week, the New York Times reported that two former Takata employees accused the company of conducting secret tests on the airbags as early as 2004, following reports of an incident similar to problems that now impact millions of vehicles. However, the manufacturer did not officially acknowledge a problem until a 2008 recall.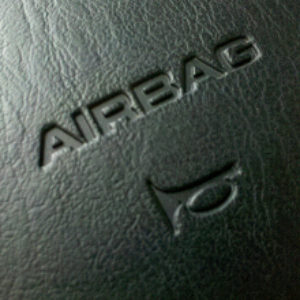 "Reports that Takata concealed and destroyed test results revealing fatal air bag defects, along with other evidence that the company was aware of these deadly problems, clearly require a criminal investigation by the Department of Justice," Blumenthal and Markey said in a press release. "If the reports are true, the company must be held accountable for the horrific deaths and injuries that its wrongdoing caused."
The part manufacturer has pushed back, calling the New York Times report "fundamentally inaccurate."
However, Senators Blumenthal, Markey, and Claire McCaskill said that the report was alarming and potentially damaging enough that federal prosecutors should investigate and see if the allegations have any merit, and determine whether to bring criminal charges against Takata.
Blumenthal is also calling for a senate hearing.
"These allegations are credible and shocking — plainly warranting a prompt and aggressive criminal probe," Blumenthal and Markey said in the release.
Takata Airbag Recalls
About 8 million vehicles from 10 different manufacturers have been recalled over the last several months, all involving vehicles with Takata airbags that the National Highway Traffic Safety Administration (NHTSA) warns can rupture, particularly in humid regions.
Honda has been the most impacted by the recalls over exploding airbag, accounting for about 5 million recalled vehicles. In addition, all four deaths linked to the airbags occurred in Honda vehicles. Another 139 injuries have been reported industry-wide.
Secret Testing
Although the first recalls for Takata airbag explosions did not occur until 2008, two former employees, who remain anonymous, told the New York Times that investigators at the company's Auburn Hills, Michigan facility were ordered to conduct secret tests in 2004. The tests came after the first known rupture of a Takata airbag in a Honda vehicle in Alabama that year.
According to the New York Times, the unidentified workers claim tests were supervised by then-vice president for engineering, Al Bernat, on weekends and after hours. The tests involved 50 air bags and their inflators, which were salvaged from vehicles in scrapyards.
The experiments potentially revealed problems, but were suddenly shut down, the former employees told the New York Times. Staff members were allegedly told to destroy all documents and erase all data from computers and backups.
In addition, there are also a number of internal memos and documents that allegedly seem to also indicate that the company knew it had a problem for years, and that the problems could continue.
Employees at Takata facilities first in the U.S., and then in Mexico, warned about not only manufacturing problems, but that airbags were being dropped and getting wet, which could affect their performance. However, the company was under pressure to meet demanding deadlines to supply the airbags to major auto manufacturers. The company has grown to supply about a fifth of the entire auto industry with air bags.
NHTSA Also Facing Questions
Lawmakers have raised questions about whether the NHTSA probe has been wide enough, as the agency is currently investigating Takata airbags installed in vehicles made between 2000 and 2007.
However, documents have surfaced indicating that the problem may stretch into later models, affecting cars manufactured as recently as 2011. Internal emails show Takata executives chastised its Monclova, Mexico manufacturing plant after a defective weld was discovered in a Takata air bag that made it from the parts supplier all the way to the manufacturer.
Another recent recall of more than 30,000 Takata air bags, involving air bags made through this year, described the same problem of overinflation as vehicles recalled a decade ago, confirming fears that problems at the Monclova factory continue to put drivers at risk.
Last week, the Obama administration announced it was looking into the NHTSA's actions during the air bag recalls and whether the agency dragged its feet in responding in a timely manner. Lawmakers have also asked NHTSA officials to come before congress to answer questions and criticisms about the recalls as well.
A growing number of airbag recall lawsuits are now being filed against Takata, Honda, and other auto manufacturers over injuries or deaths associated with over-inflation of the safety devices.
"*" indicates required fields