Robotic Hysterectomy Provides No Benefits, May Carry Risks: Study
September 10, 2013
By: Irvin Jackson
The use of a surgical robot to perform a hysterectomy is no safer than laparoscopic surgery, yet the procedures are more expensive and may actually increase the risk of certain injuries, such as pneumonia, according to the findings of a new study that raises further concerns about the risks associated with da Vinci robotic surgery.  
Researchers from the University of Texas Southwestern Medical Center published a study in the latest issue of the medical journal Obstetrics & Gynecology, which finds that complications plagued nearly 9% of all robotic hysterectomy procedures evaluated, which is a rate comparable with standard minimally invasive hysterectomy surgery.
The study suggests that performing a hysterectomy with the da Vinci Surgical System provides no safety benefits to justify the increased costs associated with use of the complex machine.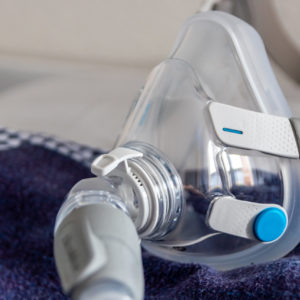 Did You Know?
Millions of Philips CPAP Machines Recalled
Philips DreamStation, CPAP and BiPAP machines sold in recent years may pose a risk of cancer, lung damage and other injuries.
Learn More
The da Vinci robot is the only approved device in the U.S. for robotic hysterectomies, and has gained popularity at hospitals nationwide in recent years amid aggressive marketing by the manufacturer, which promotes the surgical system as a superior option for individuals who want the latest advance in technology.
Researchers looked at data on more than 800,000 hysterectomies performed on women in the U.S. from 2009 and 2010. They found that 20.6% were performed using laparoscopic surgery and 5.15% were performed using the da Vinci Surgical Robot. The rest were traditional hysterectomy procedures.
The study found that use of the da Vinci robot is on the rise and that the cost of having a da Vinci robotic hysterectomy was more than that of a laparascopic hysterectomy, with a robot-assisted procedure costing $2,489 more on average than having the laparascopic procedure.
Despite the increased costs, the researchers found that the overall rate of robotic surgery complications was 8.8%, compared with 8.85% for laparascopic surgery%, which the study suggested were essentially the same. The findings also indicated that patients undergoing robotic hysterectomy were more likely to experience postoperative pneumonia, but appeared slightly less likely to need a blood transfusion.
Da Vinci Robotic Surgery Concerns
The da Vinci Surgical System is used for number of different urologic, laparoscopic, gynecologic and non-cardiovascular thoracoscopic surgical procedures and thoracoscopically assisted cardiotomy procedures. The surgical robot has been aggressively promoted in advertisements directed to consumers, promoting the device as a superior alternative to traditional surgery because it is less-invasive and results in reduced recovery time.
As Intuitive Surgical's $1.5 million robot has been used with increasing frequency at hospitals throughout the United States in recent years, a growing number of reports have surfaced involving individuals experiencing problems following robotic surgery that are caused by burns, tears and other internal injuries. Concerns have also surfaced about whether the robot is over-used and whether it provides sufficient benefits over traditional procedures in many different applications.
The latest study's findings mirror those by researchers from Columbia University, who published a report in February in the Journal of the American Medical Association that found a robotic hysterectomy performed by the da Vinci robot was more than $2,000 costlier than laparascopic surgery and held no additional safety benefits.
Earlier this month, researchers from Johns Hopkins warned that da Vinci robot surgery complications are underreported, suggesting the risks and complication rates are likely higher than believed.
Da Vinci Surgery Lawsuits
Intuitive Surgical also faces a growing number of da Vinci robotic surgery lawsuits filed on behalf of patients who allege that they experienced problems following their procedure, involving burns, tears and other internal injuries that were allegedly caused by the robot.
In a recent filing with the Securities Exchange Commission (SEC), Intuitive Surgical disclosed that at least 33 complaints have already been filed in state and federal courts throughout the country, and reports suggest that hundreds of additional cases may be brought in the coming months and years.
Intuitive Surgical also faces a number of shareholder class action lawsuits over the da Vinci, which were brought on behalf of investors who allege that the company has withheld information about the safety of the robotic surgery system and minimized reports of serious complications experienced by surgeons during or shortly after the procedures.
The only da Vinci lawsuit to reach a jury so far ended in a defense verdict in May 2013. However, according to the company's SEC filing, that plaintiff is planning to appeal the decision.
"*" indicates required fields