Robotic Hysterectomy Surgery Costs More Without Added Benefits: Study
February 21, 2013
By: Irvin Jackson
A new study suggests that use of the da Vinci surgical system for a robotic hysterectomy results in higher medical costs, with few, if any, added benefits for the patient.
Researchers from Columbia University indicate that hospitals using the da Vinci surgical robot to remove the uterus from women are paying thousands of dollars more and their patients appear to be getting nothing for the additional money.
Despite a lack of evidence showing a need or benefit from the da Vinci system, use of the surgical robot has increased substantially over the last several years.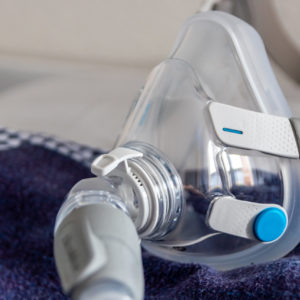 Did You Know?
Millions of Philips CPAP Machines Recalled
Philips DreamStation, CPAP and BiPAP machines sold in recent years may pose a risk of cancer, lung damage and other injuries.
Learn More
The findings were published in the Journal of the American Medical Association (JAMA) this week, echoing similar warnings issued earlier this year to investors by Citron Research and allegations raised in a growing number of da Vinci robotic surgery lawsuits filed by consumers who suffered complications following a hysterectomy, prostatectomy or other procedure where the robot was used.
Study Found No Benefits with da Vinci Robotic Surgery
The da Vinci Surgical System is a complex, remote-controlled robot that has been heavily marketed and increasingly used in recent years for a number of surgical procedures to provide a less invasive surgery, which reduces recovery time.  The robot is controlled by a surgeon looking at a virtual reality representation of the patient's internal organs and manipulating its four metal arms with hand and foot controls.
The researchers conducted a cohort study of 264,758 women who had hysterectomies at 441 hospitals nationwide due to benign gynecologic disorders from 2007 through 2010. They found that in 2007, hysterectomies performed by the da Vinci accounted for only 0.5% of all hysterectomies. By 2010 that number was 9.5%.
The study found that using the da Vinci cost an average of $2,189 more per procedure, when compared to hysterectomies done without the robot. However, the rate of complications was 5.5%, compared to 5.3% for laproscopic hysterectomies. The difference is considered statistically insignificant.
da Vinci Robotic Surgery Problems
Since it was introduced, use of the da Vinci robotic surgery system has increased dramatically amid aggressive marketing and promotions by the manufacturer, Intuitive Surgical.
It has been alleged that the rapid growth was caused by a marketing strategy that made hospitals believe they will be at a competitive disadvantage if they do not offer the latest technology available through the $1.45 million da Vinci robot as a surgical option. Doctors then face increased pressure to utilize the system, despite a lack of evidence establishing that it is superior to other traditional surgical alternatives.
In recent months, a series of reports have been issued by the investment research firm, Citron Research, predicting that the stock price for Intuitive Surgical is likely to plummet over the next year, as the medical community comes to realize that there is no evidence showing any benefit to using the da Vinci system and as product liability lawsuits continue to mount over serious and potentially fatal deadly da Vinci robot complications.
The Citron report highlighted a number of problems with the da Vinci robot and Intuitive Surgical's response to those problems. Citron Research identified more than 4,600 adverse event reports regarding the da Vinci.
The analysis found what Citron considered a number of disturbing trends, including a high rate of da Vinci robotic surgery deaths and injuries that occurred following what are typically considered routine surgery, as well as a tendency by Intuitive Surgical to make "clearly unfathomable" assertions that the reported complications had nothing to do with the da Vinci robot.
Among the reports are 89 incidences involving the death of a patients undergoing da Vinci robotic surgery, but Citron notes that at least two of those reports may be duplicates.
A growing number of product liability lawsuits are being filed against Intuitive Surgical on behalf of individuals who have experienced injuries following procedures where the robot was used.
According to allegations raised in the complaints, Intuitive Surgical sold the surgery system without ensuring proper training and instructions for surgeons, and without providing adequate warnings for consumers about the risk of problems from the da Vinci robot.
The complaints also allege that the surgical system contains design defects, which may allow the electrical current used by the machine to pass outside of the surgical field, causing internal cuts, burns and tears of arteries or nearby organs. These problems may go undetected for some time after surgery, with the da Vinci robotic surgery injuries resulting in severe complications days later, which often require additional surgery, cause permanent injury or death.
The da Vinci lawsuits allege that safer alternative designs were available, including other methods to cut, burn and cauterize tissue, such as bipolar energy and harmonic scalpel, which could reduce the risk of complications.
"*" indicates required fields