Robotic Surgery Controversy Expected to Limit da Vinci Procedures
July 19, 2013
By: Irvin Jackson
Intuitive Surgical officials indicate that sales for their da Vinci surgery robot may continue to take a hit in the coming months, as the controversy surrounding robotic surgery continues to mount in the medical community.
Following a report last week of disappointing da Vinci robot sales, Intuitive Surgical cut sales growth estimates for 2013, which were previously estimated to grow between 16% and 19%, indicating that they now expect the figures to be between 0% and 7%.
The manufacturer for the complex surgical robot blamed slowing sales on hospitals pulling back on purchasing the $1.5 million to $2 million piece of equipment, due to concerns about insurers refusing to pay for certain common procedures, such as robotic hysterectomies.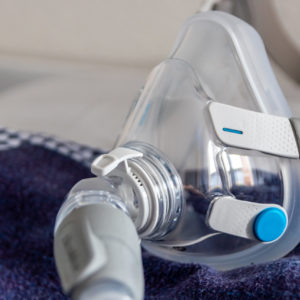 Did You Know?
Millions of Philips CPAP Machines Recalled
Philips DreamStation, CPAP and BiPAP machines sold in recent years may pose a risk of cancer, lung damage and other injuries.
Learn More
Over the past year, there has been mounting robotic surgery controversy in the medical community about the safety and effectiveness of the da Vinci robot for a number of procedures. Intuitive Surgical also faces a growing number of da Vinci product liability lawsuits filed on behalf of patients who suffered burns, tears and other internal injuries that were allegedly caused by the robot.
Manufacturing and Safety Concerns with da Vinci Robot
While Intuitive Surgical has promoted da Vinci robots as cutting edge technology, concerns have emerged about several problems with the robot.
In May, Intuitive Surgical issued a warning to health care providers about problems with the da Vinci robot cauterizing scissors, which are known as "Hot Shears", indicating that the components may develop micro-cracks that allow electrosurgical energy to "leak" to nearby tissue and cause thermal injury or burns to internal organs. Although some critics argued that the company should have recalled the da Vinci robots, the company did not take such an action and began shipping replacement components last month that are reportedly not prone to develop these micro-cracks.
Last week it was reported that a Class 2 da Vinci robot recall was issued after it was discovered that about 30 of the surgical systems were not properly tested before being distributed. Although all of the robots were subsequently tested in the field and no problems were discovered, concerns emerged about how the factory testing was not in compliance with UL standards.
During a conference call July 17, Intuitive Surgical's CEO Gary Guthart furthered the da Vinci robot controversy when he told investors that the FDA has issued a warning letter to the company about problems with the manufacturing of the company's only product. According to a report by Bloomberg News, an Intuitive Surgical spokesperson later stated that the company is working with the FDA to address the issues.
The FDA issued a report on the deficiencies last month, but it is unclear whether Guthart was referring to that report or a new warning letter based on the findings of that investigation, which has not yet been released by the FDA. Following inspections at an Intuitive Surgical plant in April and May, investigators reported that the company failed to properly handle some device corrections. Investigators also found that the company did not properly document that the da Vinci's surgical tools sometimes need cleaning during a procedure.
Analysts Predicted Intuitive Surgical Problems, Stock Drop
Intuitive Surgical's stock price has been dropping this year, falling from over $580 in January 2013 to $371.95 before the start of trading on Friday, the lowest the company's stock has been valued since October 2011.
Some analysts predicted trouble for the company earlier this year, highlighting the emerging controversy surrounding da Vinci robot surgery procedures and the company's aggressive sales tactics, which many believe pushed use of the machine beyond what was safe or effective.
Citron Research released a report that predicted Intuitive Surgical's share price would drop to $350 before eventually falling to $250 by mid-2014. The group warned that new sales would "flatline" amid increased awareness about the risk of problems from da Vinci robotic surgery and emerging evidence about the lack of long-term benefits.
In March another firm, Northland Capital Markets, warned that the popularity of the da Vinci Surgical System may be more due to aggressive marketing by Intuitive Surgical than any actual medical benefits provided over alternative surgical methods.
"*" indicates required fields