Romaine Lettuce Recall Issued Over Potential E. Coli Food Poisoning Risk
November 09, 2020
By: Russell Maas
Thousands of cartons of romaine lettuce may be contaminated with of E. Coli 0157:H7, which is a serious and potentially life threatening foodborne bacteria.
The FDA announced a Tanimura & Antle romaine lettuce recall on November 6, after random sample testing by the Michigan Department of Agriculture and Rural Development returned a positive result for E. coli.
The recalled lettuce includes approximately 3,396 cartons of single head of romaine with the UPC number 0-27918-20314-9, which were produced and packaged by Tanimura & Antle Fresh Foods, Inc. of Salinas, California.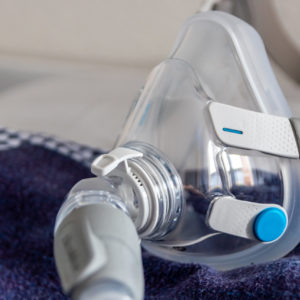 Did You Know?
Millions of Philips CPAP Machines Recalled
Philips DreamStation, CPAP and BiPAP machines sold in recent years may pose a risk of cancer, lung damage and other injuries.
Learn More
According to the recall notice, the products were packaged in either 12, 15, 18 or 24 heads per case, and were distributed to retailers and distributors in Alaska, Oregon, California, Texas, Arkansas, Oklahoma, Indiana, New England, Montane, Tennessee, Wisconsin, New Mexico, South Carolina, Washington, North Carolina, Ohio, Virginia, Maine, Puerto Rico and Illinois.
Retailers and distributors are being asked to check the cartons for the Produce Traceability Initiative (PTI) codes 571280289SRS1 and 571280290SRS1, which are attached to exterior of the case. To date, the source of the contamination is unknown, and the FDA and the produce manufacturer continue to investigate to determine the root cause.
E. coli is a foodborne bacteria which lives in the intestines of people and animals and can become pathogenic, causing severe bowel pain and diarrhea when exposed outside of the human intestinal tract. The bacteria are commonly transmitted through contaminated water or uncooked food, or through contact with animals and infected persons.
Typically, the infection causes mild to severe diarrhea and abdominal cramps, bloody stools, and sometimes minor fevers lasting between five and 10 days. For individuals like young children, the sick and the elderly, the consequences may be more severe due to weakened immune systems, potentially resulting in the infection causing a serious condition known as Hemolytic Uremic Syndrome (HUS), which may lead to kidney failure or even death.
Over the last several years, officials have identified clusters of E. coli outbreaks involving romaine lettuce and other leafy greens, resulting in romaine lettuce "do not eat" orders to be issued during the Thanksgiving holiday of 2018 and 2019.
Around this time last year, officials were tracking three separate multi-state E. coli outbreaks, all involving romaine lettuce harvested from the Salinas, California region. One of the largest recalls involved Fresh Express products, which had sickened 102 people from 23 different states and resulted in at least 60 hospitalizations.
Earlier this year, the FDA issued a report outlining the findings of an investigation into the three simultaneous romaine lettuce E. coli outbreaks. The report indicated the contaminated lettuce products were grown in close proximity to cattle fields or on public land where cattle consistently grazed less than two miles upslope from a produce farm.
While the agency could not definitively tie the strains of E coli to the outbreaks, they determined these adjacent or elevated cattle fields could have been the source of contamination due to natural runoff coming downhill into the fields.
As a result of the findings into the Salinas, California, growing region outbreak, officials issued a series of recommendations to the leafy greens industry that included preventing contamination from uphill cattle grazing lands by adding barriers such as berms, diversion ditches, and vegetative strips; assessing adjacent lands and the runoffs that could be impacting irrigation supply; and performing a root cause analysis when a food-borne pathogen is identified.
Each year, officials estimate E. coli causes approximately 74,000 illnesses, resulting in thousands of hospitalizations and dozens of deaths.
"*" indicates required fields