Round Up Cancer Lawsuits Unlikely To Be Dismissed Over EPA Glyphosate Ruling: Report
October 10, 2016
By: Irvin Jackson
While debate continues to swirl among environmental and health officials over the potential cancer risk with Round Up, a recent analysis suggests that the growing number of product liability lawsuits are likely to move forward against Monsanto involving claims brought by individuals diagnosed with non-Hodgkins lymphoma following exposure to the glyphosate-based weedkiller.
There are currently dozens of Round Up cancer lawsuits pending nationwide, with hundreds of additional claims likely to be filed in the coming months and years by farm workers, landscapers and others who regularly and consistently used Round Up to kill weeds. The complaints allege that Monsanto failed to adequately warn about the cancer risks associated with glyphosate, the active ingredient in the herbicide, or the importance of taking safety measures to limit exposure.
According to a recent report by Bloomberg News, an announcement by the EPA last month that determined the popular weed killer was not a "likely" cancer-causing agent for humans at relevant doses, is unlikely to provide Monsanto a foundation for summary judgment orders to dismiss the litigation.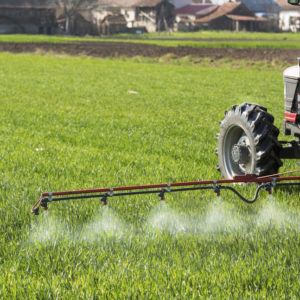 The EPA's findings contradict an assessment by the World Health Organization's International Agency for Research on Cancer (IARC), which was published in March 2015 and determined that glyphosate a likely human carcinogen. In particular, the IARC report linked the side effects of Round Up and other glyphosate-based herbicides may increase the risk of non-Hodgkins lymphoma (NHL), which the EPA report specifically indicated it was unable to rule out as linked to glyphosate.
The report issued by the EPA on glyphosate safety evaluated data from a number of different studies conducted throughout the years and weighs a number of different exposure levels among different classes of individuals, from young children who have incidental contact, to agricultural users who have the highest levels of exposure. While the EPA excluded most types of cancer as linked to glyphosate, researchers were unable to totally exclude the risk of a link between Round Up and non-Hodgkins lymphoma.
The Bloomberg report suggests that it is unlikely Monsanto can be successful with a summary judgment motion at this time, on the basis of the EPA's report. There are a number of other studies, including the IARC monograph, which do link the herbicide to an increased risk of cancer and NHL. Additionally, the EPA's report has not been finalized, Bloomberg News points out, which may raise questions about the admissibility of the EPA findings.
Last week, the U.S. Judicial Panel on Multidistrict Litigation ordered all Round Up lawsuits filed in federal courts nationwide consolidated for pretrial proceedings before U.S. District Judge Vince Chhabrai in the Northern District of California.
Known as an MDL, or multidistrict litigation, such consolidation is common in complex product liability litigation, where a large number of individuals claim they suffered similar injuries following exposure to the same product. Consolidating the cases is designed to reduce duplicate discovery into common issues, avoid conflicting pretrial rulings from different courts and to serve the convenience of the parties, witnesses and the courts.
As part of the coordinated pretrial proceedings, it is expected that Judge Chhabria will establish a bellwether process, where a small group of cases will be scheduled for early trial dates to help gauge how juries may respond to certain evidence and testimony that is likely to be repeated throughout the litigation If settlements or dismissals are not obtained following the coordinated MDL proceedings, each case may ultimately be remanded back to the U.S. District Court where it was originally filed for an individual trial date in the future.
"*" indicates required fields