Roundup Applications Resulted in Non-Hodgkin's Lymphoma, Lawsuit Filed By Restaurant Owner Alleges
December 21, 2018
By: Irvin Jackson
An Arizona man who regular Roundup applications around both his property and a restaurant he owned indicates that long-term exposure to the controversial weed killer resulted in his non-Hodgkin's lymphoma diagnosis. 
In a complaint (PDF) filed in the U.S. District Court for the District of Arizona on December 14, Terry Burchinal indicates that he applied Roundup over a period of more than 27 years before he was diagnosed with cancer in November 2016, alleging that Monsanto failed to adequately warn consumers about the risk of non-Hodgkins lymphoma linked to the weedkiller.
Burchinal used Roundup around a property he owned in Arizona, as well as around a restaurant he owns in Utah, according to the lawsuit. As a result of the exposure to glyphosate and other ingredients in the weedkiller, Burchinal claims that Roundup caused his cancer diagnosis.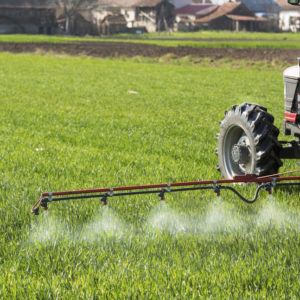 Although Monsanto allegedly knew or should have known about the risks linked to Roundup applications, the lawsuit indicates that the manufacturer failed to provide warnings or proper safety instructions for users.
Burchinal claims he was unaware there was any such risk until at least mid-2015, when the World Health Organization's International Agency for Research on Cancer warned that glyphosate in Roundup was a probable carcinogen.
"During the entire time in which Mr. Burchinal was exposed to Roundup, he did not know that exposure to Roundup was injurious to his health or the health of others," the lawsuit states. "Mr. Burchinal first learned that exposure to Roundup can cause NHL and other serious illnesses sometime after July 29, 2015, when IARC first published its evaluation of glyphosate."
Burchinal's case will be consolidated with a large number of similar Roundup lawsuits pending in the federal court system, which are centralized as part of a multidistrict litigation (MDL) before U.S. District Judge Vince Chhabria in the Northern District of California.
Given similar questions of fact and law, pretrial proceedings have been consolidated before Judge Chhabria for coordinated discovery and a series of early "bellwether" trials, which are designed to gauge how juries may respond to certain evidence and testimony that is likely to be repeated throughout the litigation. A number of cases originally filed in California are set to go before juries starting in February 2019.
In late August, a California state court jury heard evidence in the first case in the nation to reach trial, involving claims brought by DeWayne Johnson, a former school groundskeeper who was given an early trial date because he is dying from non-Hodgkin's lymphoma. After considering evidence in that case, the jury found that Monsanto should be harshly punished for failing to warn Johnson and other consumers about the Roundup weedkiller risks, awarding $289 million in compensatory and punitive damages.
While the verdict was subsequently reduced to $78 million by the trial judge, it may provide signals about the substantial liability Monsanto may face if it fails to reach Roundup settlements or otherwise resolve the litigation.
In addition to the federal trials, a number of additional state court cases are set to go before juries in 2019, including a number of individual cases scheduled to begin in Missouri, as well as a consolidated trial involving 15 different individuals diagnosed with non-Hodgkins lymphoma from Roundup, which is set to go before a jury in October 2019.
"*" indicates required fields