Roundup Cancer Lawsuits to be Bifurcated in MDL, With General Causation Addressed First
November 21, 2016
By: Austin Kirk
The federal judge recently assigned to preside over all Roundup lawsuits indicates that the litigation will be split into two phases, with the first focusing on general causation issues over whether the popular Monsanto weedkiller is a cancer-causing agent. 
As a growing number of individuals nationwide continue to file claims against Monsanto, alleging that they developed non-Hodgkins lymphoma or other cancers following exposure to Roundup, the U.S. Judicial Panel on Multidistrict Litigation (JPML) established consolidated pretrial proceedings in the federal court system, centralizing all cases before U.S. District Judge Vince Chhabria in the Northern District of California, as part of an MDL or Multidistrict Litigation.
Following an initial status conference held on November 9, Judge Chhabria issued an order (PDF) last week, indicating that the proceedings will be bifurcated, with the first phase addressing general causation on the link between Roundup and cancer.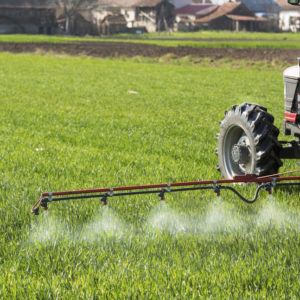 The litigation emerged after the World Health Organization's International Agency for Research on Cancer (IARC) classified glyphosate contained in Roundup is a probable human carcinogen in March 2015. The warning sparked world-wide debate about the widespread use of Roundup and other glyphosate-based weedkiller, and raised questions about why Monsanto failed to warn famers, landscapers, gardeners and other consumers about the potential Roundup risks.
Monsanto has attempted to dismiss the cancer risk with Roundup, maintaining that their blockbuster weedkiller is safe and that the IARC findings were based on "junk science".
The manufacturer proposed the phased discovery plan in a case management statement submitted late last month, indicating that the general causation question may resolve the litigation without the need for discovery into specific causation issues over whether each individual plaintiffs non-Hodgkins lymphoma diagnosis was caused by Roundup.
While there are currently only a handful of cases pending in the MDL, as Roundup cancer lawyers continue to review and file claims for farmers, gardeners, landscapers and other agricultural workers diagnosed with non-Hodgkins lymphoma following exposure to the weedkiller, it is ultimately expected that hundreds, if not thousands, of lawsuits will be filed over the coming months and years.
If a Roundup settlement or other resolution for the litigation is not reached during the first phase of discovery, it is expected that Judge Chhabria will establish a bellwether process, where a small group of cases will be prepared for early trial dates to help gauge how juries may respond to certain evidence and testimony that is likely to be repeated throughout the lawsuits.
Elaine

November 29, 2016 at 1:12 am

Would like to comment on this part of your article: The litigation emerged after the World Health Organization's International Agency for Research on Cancer (IARC) classified glyphosate contained in Roundup is a probable human carcinogen in March 2015. Don't feel that statement is entirely true after interviewing many top scientists on my radio show and having studied the research. What was diff[Show More]Would like to comment on this part of your article: The litigation emerged after the World Health Organization's International Agency for Research on Cancer (IARC) classified glyphosate contained in Roundup is a probable human carcinogen in March 2015. Don't feel that statement is entirely true after interviewing many top scientists on my radio show and having studied the research. What was different about with IARC study was that it DID NOT just look at the glyphosate in Roundup. There are hundreds of other "hidden/secret" ingredients in Roundup that are not required to be listed on the label after two attempts in court to force makers to reveal them. These chemicals can be MORE TOXIC THAN GLYPHOSATE. One example is surfactants such as POEA (polyoxyethylene tallow amine) is a surfactant with known toxic effects on aquatic organisms. Other chemicals are added to make Roundup stick to leaves and penetrate into the plant. These chemicals can interact within themselves to form even more toxic chemicals. Dr. Michael Hansen, Senior Scientist Consumers Union explained on our show that during the 1990s DDT started showing up in the environment at higher concentrations after it was outlawed for use. The scientists couldn't understand where it was coming from until they figured out that a mitocide had "inert" ingredients or chemicals that usually make up about 96%+ of the total product included chemicals that had combined to create DDT. That was the source. Active ingredients like glyphosate only make up about 2% of total product. Went through all of this because that is what was different about the IARC study from the "glyphosate" studies. They looked at the entire product and all of the other hundreds of ingredients in the product as a whole. Not just one piece of the product. For me the WHO classified Roundup as a whole, where other studies just looked at the single chemical glyphosate. So it was Roundup as a whole that is a probable human carcinogen, NOT just the the 2% glyphosate. That is what was significant and different about their study. The doctors that served on that IARC committee are some of the best oncologists in the world and not under the influence of Monsanto. Many scientists/politicians bought. Hear what happened to Dr. Tyrone Hayes after his employer Syngenta got his research results that show many disturbing things about their pesticide Atrazine: https://www.youtube.com/watch?v=7R1DcnWqQDg&t=14s
"*" indicates required fields