MDL Judge Denies Motion to Appoint Lead Lawyer for Roundup Class Action Plaintiffs in Mediation
May 04, 2020
By: Irvin Jackson
The U.S. District Judge presiding over all federal Roundup lawsuits has rejected a request to appoint a lead lawyer to specifically handle the interests of class action plaintiffs during court-ordered mediation with the makers of the controversial weedkiller, indicating that it is not appropriate at this time.
Bayer and its Monsanto subsidiary face tens of thousands of product liability lawsuits and class action lawsuits, each involving similar allegations that the manufacturer knew that exposure to glyphosate and other ingredients in the weedkiller increase the risk of non-Hodgkins lymphoma and other cancers, yet withheld information from consumers.
While the vast majority of cases involve claims for former users of the weedkiller who have been diagnosed with cancer, Roundup class action lawsuits have also been filed on behalf of consumers exposed to the weedkiller, who have not been diagnosed with an injury, but seek compensation for future medical monitoring. However, the court has not yet ruled on certification of the class action claims.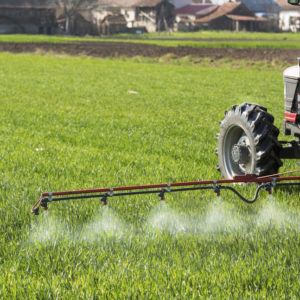 Given common questions of fact and law raised in personal injury and class action complaints filed in U.S. District Courts nationwide, the federal Roundup litigation has been centralized in the Northern District of California, where U.S. District Judge Vince Chhabria is presiding over coordinated discovery and a series of early bellwether trials designed to help the parties gauge how juries may respond to certain evidence and testimony that will be repeated throughout the cases. In addition, several large waves of claims are being prepared for remand back to U.S. District Courts nationwide for individual trial dates.
Following massive losses in the first three cases to go before juries last year, Bayer has faced substantial pressure to negotiate Roundup settlements or another resolution that avoids additional trial dates that were scheduled to begin this year.
To explore potential resolutions for the cases, Judge Chhabria appointed the prominent mediator Ken Feinberg, who overseen many of the largest mass tort settlements in recent years, including the establishment of funds to resolve claims stemming from the BP oil spill, Volkswagen emissions scandal, General Motors ignition switch recall and others.
In a pretrial order (PDF) issued on April 27, Judge Chhabria rejected a recent motion seeking to have an attorney appointed as interim counsel for all class action plaintiffs bundled in the litigation.
"A motion to appoint interim class counsel presents two distinct issues. The first is whether the proposed counsel will fairly and adequately present the interests of the class," Judge Chhabria wrote. "The second issue is whether the Court should exercise its discretion to appoint class counsel before deciding whether the case is suitable for class treatment."
Although the motion sought to appoint an attorney to represent the interests of class action plaintiffs during the on-going Roundup settlement negotiations, Judge Chhabria indicates there is no reason to believe the on-going mediation to resolve claims for individuals diagnosed with non-Hodgkins lymphoma will impact any future negotiations between Monsanto and the exposure-only medical monitoring plaintiffs, if the class action claims are certified.
"[U]nlike asbestos cases, the motion provided no evidence that these plaintiffs are competing over diminishing assets insufficient to discharge the potential liablity," wrote Judge Chhabria. "Nor does the motion advance any other interest that justifies departure from the standard order of operations for class actions."
The decision came as Bayer held its annual meeting with stockholders and announced that Roundup settlement negotiations have been delayed by the ongoing COVID-19 pandemic. Bayer officials indicated the negotiations have been slowed by social distancing requirements, and say they have taken a harder stance on those negotiations due to the grim economic situation developing due to the pandemic.
Analysts have predicted any settlement for the Roundup litigation would not only require billions in compensation for individuals already diagnosed with non-Hodgkins lymphoma, but the company will likely face continuing claims, such as the class action lawsuits seeking medical monitoring, and as other consumer continue to be diagnosed following prior exposure.
"*" indicates required fields