Monsanto Seeks to Dismiss Lawsuits Over Roundup Exposure Filed by Out-of-State Plaintiffs
January 18, 2016
By: Irvin Jackson
As a growing number of individuals throughout the U.S. continue to file lawsuits alleging they developed cancer from Roundup exposure, Monsanto is seeking to dismiss a case brought by three individuals in Delaware involving their popular weedkiller, arguing the plaintiffs should be required to refile the complaints in their home states.
The Roundup lawsuit was filed in the Delaware Superior Court in October 2015, by plaintiffs Joselin Barrera, Elias de la Garza, and Judi Fitzgerald, who are each residents of other states and allege they were exposed to Monsanto's Roundup while working with the weedkiller in Michigan, Washington, Oregon, Texas and New York.
In a motion to dismiss (PDF) filed earlier this month, Monsanto argues that the complaint should be dismissed on the basis of forum non conveniens, since none of the plaintiffs have any connection to Delaware and should be required to refile in states where they were exposed, diagnosed and treated. The manufacturer argues that this will provide the best chance of securing the testimony of key third-party witnesses and documents related to the claims.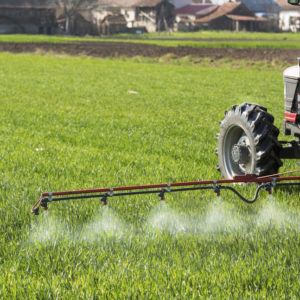 Each of the complaints allege that exposure to Roundup caused cancer, with both Barrer and de la Garza diagnosed with non-Hodgkin's lymphoma and Fitzgerald diagnosed with leukemia. Barrera indicates that he was exposed to Roundup as a child, through her parent's agricultural work. De la Garza indicates that he was exposed to the weedkiller as a migrant farm worker in Washington and Oregon, and later as a landscaper in Texas. Fitzgerald alleges that she suffered second-hand Roundup exposure, as an employee of a horticultural company in New York.
The cases raise similar allegations to those presented in a growing number of Roundup cancer lawsuits filed in courts throughout the U.S., alleging that Monsanto knew or should have known that consumers may face an increased risk of non-Hodkin's lymphoma and other cancers from glyphosate contained in the popular weedkiller.
"The facts related to plaintiffs' cancer diagnosis and their doctors' associated differential assessment of the cause of their cancers, as well as the facts related to their alleged exposures (including… exposures to Roundup), plainly are key to a fair resolution of the case," argues Monsanto in the motion filed January 4. "Those critical facts are in Texas and to a lesser extent Oregon and Washington for Mr. de la Garza, New York for Ms. Fitzgerald, and Michigan and potentially Texas for Ms. Barrera, but they are not in Delaware for any plaintiff."
Monsanto also argues that each of the claims have various legal deficiencies that can be best addressed by courts in the appropriate forums, including arguments that the lawsuits are pre-empted by federal law, barred by state law since a safer alternative design for Roundup was not alleged and that at least one of the claims is barred by the statute of limitations.
Roundup Cancer Concerns
Roundup is one of the most widely used herbicides, which was introduced by Monsanto in the 1970s.
The lawsuits have emerged over the past year after the World Health Organization's International Agency for Research on Cancer (IARC) issued a warning in March, indicating that Roundup and other gylsphosate herbicides are potential human carcinogens.
One of the forms of cancer associated with glyphosate by the IARC study is non-Hodgkin's lymphoma, which is a cancer that attacks the lymphatic system. causing swollen lymph nodes, chest and abdominal pain, respiratory problems, fever, fatigue and weight loss. There are a variety of types of non-Hodgkin's lymphoma. Some less aggressive and easy to treat, while some forms are extremely aggressive, and can kill in a matter of months without quick diagnosis and treatment.
Monsanto has attempted to dismiss the concerns that Roundup is a human carcinogen, maintaining that the IARC's conclusions were agenda-driven and based on "junk science." The manufacturer has said it is convening its own independent panel to review the cancer risks of Roundup.
Consumer use of Roundup began to skyrocket in the mid 1990s, after Monsanto introduced genetically engineered crops to withstand treatment with Roundup, killing the weeds and not the crops. Genetically modified crops, like corn and soybean, are branded as being "Roundup Ready." Some weeds have developed resistance to glyphosate, thus forcing farmers to use higher quantities of Roundup.
The U.S. Geological Survey estimated agricultural use of glyphosate increased drastically from 110 million pounds in 2002, now to more than 283 million pounds in 2012.
"*" indicates required fields