Study Finds Roundup In Forest Plants Up To A Year After Exposure
February 28, 2019
By: Irvin Jackson
The findings of a new study indicate that forest plants may contain Roundup residue up to a year after being exposed to the weedkiller, which may increase the risk human exposure to glyphosate, if the active ingredient in the herbicide finds its way into water, wildlife and soil. 
Researchers evaluated native plants in northern British Columbia, and found glyphosate residue in the shoots, fruit and roots of plants in the region a year after being sprayed, according to a report published last month in the Canadian Journal of Forest Research.
Glyophosate contained in Roundup has been identified as a possible human carcinogen, and exposure to the weedkiller among humans has been linked to reports of non-Hodgkins lymphoma and other cancers among farmers, landscapers and others in the agricultural industry in recent years, raising serious questions about the widespread use of the herbicide worldwide.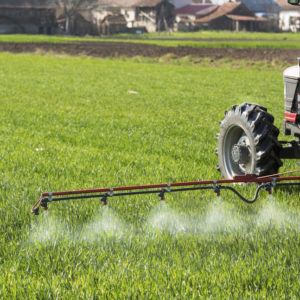 According to this new study, the highest levels of glyphosate were found in the plants' roots and were sometimes higher than researchers expected.
"Findings indicate the ability of glyphosate to be stored in root structures of perennial plants during dormancy periods, and move up to shoot and fruit portions in years following applications in some species," the researchers warn. "Further investigation is required to determine the timeline associated with glyphosate presence in plant tissues."
Earlier this month, a study published by researchers from the University of Berkeley and the University of Washington indicated that heavy glyphosate exposure increases the risk of non-Hodgkin's lymphoma by 41%. The findings appear to back up those made in 2015 by the International Agency for Research on Cancer, which classified glyphosate as a probable human carcinogen. However, it remains an open question whether secondary exposure to glyphosate through plants may pose a human health risk.
Roundup Litigation
The findings come as about 10,000 Roundup lawsuits move through the U.S. court system, each raising allegations that the Bayer's Monsanto unit knew or should have known that glyphosate contained in Roundup increases the risk of non-Hodgkins lymphoma (NHL), yet actively concealed the information and failed to provide consumers with accurate warnings and safety instructions.
Last year, a California state court judge ordered Monsanto to pay $78.5 million to a former school groundskeeper, after a jury determined that the company knew or should have known about the cancer risk with Roundup, yet withheld information from consumers and federal regulators.
This year, a number of high-profile Roundup claims are scheduled to go before juries, including a multi-plaintiff trial involving more than 15 individuals that is set to begin in October if Roundup settlements are not reached to resolve the litigation.
"*" indicates required fields