Exposure to Roundup Caused Cancer Diagnosis for Home Gardener, Lawsuit Claims
September 13, 2016
By: Irvin Jackson
In recent months, Monsanto has faced lawsuits brought by farm workers and others in the agriculture industry, alleging that exposure to Roundup caused cancer. However, a growing number of home gardeners are now also presenting claims that indicate they were diagnosed with non-Hodgkins lymphoma (NHL) from the popular weedkiller. 
In a complaints (PDF) filed in the U.S. District Court for the Southern District of California on September 8, Anthony Harris indicates that he was diagnosed with cancer from Roundup, after "extensively" using the product in his home garden for several years.
Harris claims that he was exposed to Roundup while gardening at his home in San Diego from 2008 through 2010, and indicates that he was diagnosed with non-Hodgkin's lymphoma in January 2015, which has required him to undergo more than 20 rounds of chemotherapy, as well as stem cell replacement therapy.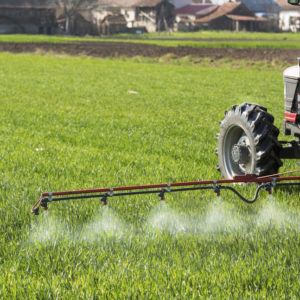 The case raises allegations similar to Roundup cancer lawsuits filed in recent months by farmer, professional landscapers and others regularly and consistently exposed to the popular herbicide, and it's active ingredient, glyphosate.
The Roundup litigation has emerged since the World Health Organization's International Agency for Research on Cancer (IARC) declared that glyphosate is a probable human carcinogen last year, sparking a world-wide concerns about the widespread use of Roundup and Monsanto's failure to warn about the importance of limiting exposure.
"At all times relevant to this litigation, Plaintiff used and/or was exposed to the use of Defendant's Roundup products in an intended or reasonably foreseeable manner without knowledge of their dangerous characteristics," according to the complaint. "Plaintiff could not have reasonably discovered the defects and risks associated with Roundup or glyphosate-containing products before or at the time of exposure."
As Roundup injury lawyers continue to review and file claims for individuals throughout the United States, it is widely expected that several thousand similar complaints will brought against Monsanto in courts nationwide in the coming months and years.
Harris presents claims of defective design, failure to warn, negligence, breach of warranties, and loss of consortium, seeking both compensatory and punitive damages, which are designed to punish Monsanto for recklessly disregarding the safety and health of consumers.
"*" indicates required fields