Landscaper Mixing and Spraying Roundup Caused Non-Hodgkins Lymphoma, Lawsuit Claims
April 08, 2019
By: Irvin Jackson
According to allegations raised in a wrongful death lawsuit recently filed in New York state court, the wife of a former landscaper claims that her husband developed .
The complaint (PDF) was filed by Ellen Scotto in the Supreme Court of New York for Nassau County on April 4, pursuing damages against Monsanto for herself, and as administrator of the estate for deceased husband, Raymond Scotto.
Scotto indicates that her husband began using Roundup in about 1980, to control weeds on commercial properties during his work as a landscaper. The lawsuit claims that exposure to the glyphosate-based weedkiller resulted in Raymond Scotto's diagnosis with non-Hodgkin's lymphoma in May 2015, just months after the World Health Organization's International Agency for Research on Cancer (IARC) declared that glyphosate is a probable human carcinogen. As a result of the illness, Raymond Scott died on May 17, 2017.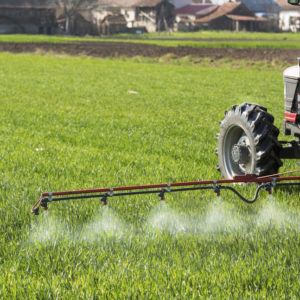 Like thousands of other plaintiffs pursuing similar claims in courts nationwide, Ellen Scotto claims that Monsanto knew for years that it's popular weed killer was linked to an increased risk of non-Hodgkins lymphoma, but has refused to add proper warnings and instructions to the products.
"Glyphosate, and Defendant's Roundup products in particular, have long been associated with serious side effects and many regulatory agencies around the globe have banned or are currently banning the use of glyphosate herbicide products," the lawsuit notes. "Defendant's statements proclaiming the safety of Roundup and disregarding its dangers misled Plaintiff."
Monsanto, and its new parent company Bayer, face more than 11,000 Roundup lawsuits pending in state and federal courts nationwide, and the company has been hit with a series of massive verdicts in early trials, including a $78 million judgment in California state court in August 2018, and an $80 million verdict last month in the first federal bellwether trial.
Given similar questions of fact and law raised in complaints filed in U.S. District Courts nationwide, the federal claims have been centralized as part of a multidistrict litigation (MDL) before U.S. District Court Judge Vince Chhabria in the Northern District of California, where several early trial dates were set to go before juries this year to help the parties gauge how juries may respond to certain evidence and testimony that is likely to be repeated throughout the litigation.
As more individuals continue to learn that Roundup exposure may have caused a non-Hodgkins lymphoma diagnosis in recent years, the size of the litigation that Monsanto faces continues to grow. Following bellwether trials, if the manufacturer fails to reach Roundup settlements or otherwise resolve the litigation, hundreds of individual cases may be set for trial in courts nationwide.
"*" indicates required fields