Roundup Lawsuit Filed Against Monsanto and Local Supplier Remanded to State Court in Virginia
October 25, 2021
By: Irvin Jackson
As Roundup lawsuit settlement negotiations continue, the U.S. District Judge presiding over the federal litigation has remanded one case back to the state court where it originated, indicating Monsanto wrongly removed the claim to federal court system, since a local supplier was named as a co-defendant.
Bayer and Monsanto have faced more than 120,000 Roundup lawsuits brought by former users of the controversial glyphosate-based weed killer diagnosed with non-Hodgkins lymphoma, each raising similar allegations that information has been withheld from consumers about the risks associated with the herbicide.
Although billions in Roundup settlements have been paid to resolve cases, thousands of lawsuits remain unresolved and a steady stream of additional cases are now being prepared for trial in state and federal courts nationwide.
In the federal court system, all Roundup non-Hodgkin's lymphoma lawsuits are centralized as part of a multidistrict litigation (MDL) before U.S. District Judge Vince Chhabria in the Northern District of California, where aggressive deadlines have been established for parties to complete case-specific discovery in unsettled cases, which will then be remanded back to U.S. District Courts nationwide for individual trials if the parties fail to resolve the claims.
However, in a pretrial order (PDF) issued on October 19, Judge Chhabria returned a case originally filed by plaintiff Sue Coffman back to Virginia state court, as there was not complete diversity between the parties required to establish federal jurisdiction, since a local supplier was named as co-defendant.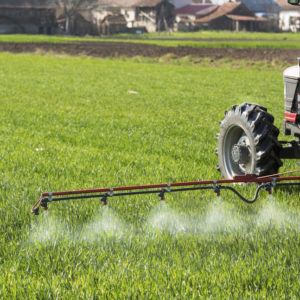 Coffman filed the wrongful death complaint (PDF) on March 17, indicating her husband was diagnosed with Diffuse Large B-Cell lymphoma, a form of non-Hodgkin's lymphoma, in April 2018. He died of the illness on December 11, 2019, which the lawsuit directly attributes to his exposure to Roundup sold by Monsanto, Costco and Valley Fertilizer and Chemical Company.
Monsanto previously removed the case to the federal court system, claiming Valley Fertilizer and Chemical Company was fraudulently joined only to destroy federal diversity jurisdiction. The manufacturer argued that the supplier was not a proper party, since Coffman could not establish a cause of action against the Virginia-based company. However, Judge Chhabria disagreed and found it was for the state court to determine whether the supplier could be held liable for failing to warn, if it knew or had "reason to know" the product it sold was likely to be dangerous for its intended use.
"Monsanto argues that removal was nevertheless proper because Valley was fraudulently joined," he wrote. "Because the Court finds that Valley was not fraudulently joined, Coffman's motion to remand is granted."
Roundup Trials Moving Forward in Courts Nationwide
Following a series of massive losses in early Roundup claims which went to trial prior to the widespread shutdown of the U.S. court system during the COVID-19 pandemic, where juries awarded billions in damages against Bayer and it's Monsanto unit for withholding information about the link between Roundup and non-Hodgkin's lymphoma, the manufacturers have been making attempts to settle claims. However, a number of plaintiffs have rejected proposed Roundup settlement offers and large numbers of cases are now being prepared for trial dates nationwide.
In August, Bayer announced it was setting aside an additional $4.5 billion in reserves to cover the costs of the litigation and potentially add to the amounts being discussed in ongoing negotiations. Judge Chhabria has also ordered plaintiffs to participate in a Roundup mediation program, where each plaintiff will receive an offer to settle their non-Hodgkin's lymphoma case. However, the Court has maintained that it will continue preparations for claims to go to trial, in the event plaintiffs continue to reject settlement offers made by Bayer and Monsanto.
The Roundup litigation is expected to continue moving through the U.S. court system for years, as prior users continue to develop non-Hodgkin's lymphoma and file new claims. As part of its effort to limit future liability, Bayer also recently announced plans to remove the active ingredient glyphosate from Roundup weed killers sold to U.S. residential customers by 2023, noting that the vast majority of Roundup cancer claims have come from U.S. residential users. However, glyphosate would still be used in products sold to agricultural businesses and farmers, and in product sold in other parts of the world, Bayer officials said.
"*" indicates required fields